Welcome back to the CiteAb Awards, which will launch within the month and run through until early February 2019, giving all life science providers an opportunity to highlight how well their companies are performing and competing within this exciting market.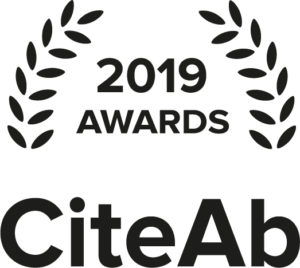 The 2019 CiteAb Awards will launch on 28th November 2018, and will close on 8th February 2019 at 2400hrs GMT. Winners will be announced on the CiteAb blog on 18th February 2019.
Over the next few weeks we'll be working with our product team to develop some brand new categories, in addition to many popular categories from previous years that we'll keep.
Dr Andrew Chalmers, founder of CiteAb, said: "The CiteAb Awards aim to celebrate the very best suppliers and individuals in the sector, recognising the efforts that are made to progress science.
"We've expanded our offering a lot over the last 18 months, and in addition to antibodies we are now working with data for chemicals, kits, instruments and more. This year we're looking to add new categories to the awards that reflect the additional data we have, and the new insights we're able to offer into life science markets."
Product manager Alicia Cooper will be central to the management of this years' awards. She said: "Many of the categories this year will remain open to nomination, both from researchers who use products from reagent suppliers, and in some cases from the companies themselves. Other awards will be assessed using CiteAb data which is based on the analysis of hundreds of thousands of publications."
Last years' awards saw some really exciting outcomes, with newcomers celebrating success alongside more established players in the sector. Bio-Techne took the winners' podium in our flagship 'Researchers' choice' award in 2018, while 'Antibody company of the year' went to Cell Signaling Technology and our 'Innovative product of the year' award went to Diagenode's Automated ChIPmentation.
GenScript took our 'Most popular custom antibody supplier' award, Thermo Fisher Scientific won the 'Most exciting antibody validation' category, Abbkine Scientific was named 'Antibody supplier to watch in 2018' and Sigma-Aldrich won the 'Chemical probes company of the year' award.
To see the full list of categories, along with the winners and companies that were highly commended in 2018, visit the awards website here: https://www.citeab.com/awards
Make sure that you don't miss out on essential awards updates – sign up to our newsletter now using the form at the bottom of this page to receive alerts direct to your inbox.
– Rhys and the CiteAb team