The International Working Group for Antibody Validation, which we have mentioned before here on our blog, has just published its findings.
This is especially apt as we embark on a week of antibody validation, with the 2nd International Antibody Validation Event taking place here in Bath on Thursday and Friday.
We have had a good look through the report – here is a summary of the three key findings:
1.  Approaches for antibody validation must be carried out in an application and context specific manner – tissue type, and species of tissue, for example.
2. Validation requires at least one of the following approaches – referred to in the report as the 'five pillars'. You can read more about these in detail in the original article:
Genetic strategies
Orthogonal strategies
Independent antibody strategies
Expression of tagged proteins
Immunocapture followed by mass spectronomy
3. To ensure reproducibility, the reporting of research reagents must be complete and unambiguous.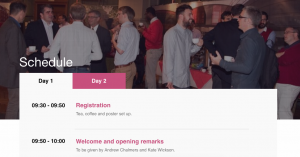 Our founder, Dr Andrew Chalmers, agrees strongly with all three points. He said: "The points made above clearly outline how validation should be carried out and we are pleased to see the introduction of the five pillars. However, we would argue that no single approach is perfect and antibody validation should be an ongoing process – the more of the pillars that are carried out, the more sure a user can be that their antibody will work as expected.
"In particular we agree with point three – complete reporting is something we believe strongly in as it allows us to add the data to CiteAb and help our users, researchers all over the world, make better choices regarding their antibodies. You can read more about our views on this in our F1000 comment article.  
"At CiteAb we believe that there is no binary yes/no solution for antibody validation but rather a gradual process that will improve quality over time."
As we join together this week with scientists from academia, the pharmaceutical and biotech sector and antibody suppliers in order to discuss best practices in research antibody validation and help improve techniques used, we will no doubt be visiting the findings of this report and we look forward to updating you on the discussions that take place very soon.
– Matt and the CiteAb team