There are a number of well known methods that use antibodies that we've regularly discussed here on our blog, but today we're going to talk a little about Immuno-SABER, a new method, and how we're ensuring antibodies used for this method are also searchable on the site.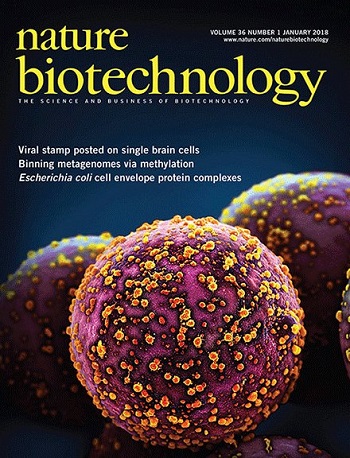 Immuno-SABER – immunostaining with signal amplification by exchange reaction – uses DNA-barcoded primary antibodies rather than traditional staining using primary and secondary antibodies. DNA concatemers are then produced using a primer exchange reaction and these are bound by multiple imager strands that contain a fluorophore.
Dr Andrew Chalmers, founder of CiteAb, said: "Immuno-SABER, published in Nature Biotechnology last year, was developed by the research group of Professor Peng Yin at Harvard University and Harvard Medical School.
"Our team is always on the lookout for research using antibodies in new methods, in order to add these methods to our search.
"This first study used antibodies from a range of suppliers including MilliporeSigma, Invitrogen Antibodies, Novus, DSHB, EnCor Bio and Cell Signalling Technology."
In the 2019 Nature Biotechnology paper, the authors demonstrated the Immuno-SABER technique in a wide range of sample types, including cell culture cells, tissue prepared using both cryosections and formalin fixation and paraffin embedding and even whole-mounts.
Dr Chalmers adds: "A technique that combines multiplexing with amplification, and that can be used for Immunocytochemistry and Immunohistochemistry, appears to have great potential. Our team is now mining for papers that use this technique and we have made it possible to filter for antibodies that have been used for Immuno-SABER in CiteAb searches.
"Going forward, we will use the data generated through CiteAb to track the adoption of this new technique in comparison to others, and to see how widely it is adopted – will it live up to its apparent potential and which suppliers' products will be used most often?"
– Rhys and the CiteAb team