This month we're exploring the data that we're able to extract from CiteAb, which means we are releasing new market reports every week, throughout the whole of September!
Today we are looking at trends in citation rates for over 9000 individual monoclonal clones and the companies that supply them. This follows on from last week's market report on protein target trends.
Since their invention, monoclonal antibodies have been heavily used in research. The ability to produce unlimited amounts of identical antibody has been crucial in progressing life science research.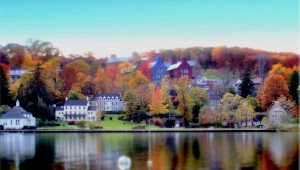 Dr Andrew Chalmers, founder of CiteAb, says: "Our Monoclonal Trends market report gives a unique view of those that are most frequently used by researchers. It also shows how each clone's citation rate has changed over time."
The market shares held by companies which suppliers each individual clone have changed over time and this market report outlines how much market share each company holds for each leading clone.
Dr Chalmers adds: "This allows suppliers to spot any products they may be missing from their portfolio, and makes it clear which clones they should consider licensing in the future."
In first place as the most used clone over the past five years we see AC-15, which was raised against human actin protein. We see no fewer than four different actin monoclonal clones in the top ten on our list.
AC-15 is available from a number of different suppliers, including Sigma-Aldrich, Abcam, Novus, Thermo Scientific and Santa Cruz Biotechnology. In total, AC-15 clone has been cited over 1500 times in the last five years.
Some of the clones we see in the top ten have been developed by academic laboratories and licensed to suppliers around the world. Others have been developed in-house by suppliers and are only available from them direct.
The origins of AC-15 are fairly difficult to trace. A 1994 paper from the Institute of Molecular Biology in Austria references generating an antibody using the same amino acid sequence that's given for AC-15. However, it isn't clear that this is the first use of AC-15 – if you have further information on its origins please do comment below!
On the other hand, the fourth most cited clone in our market report is DM1A, with more easily traced origins. Developed by Coldspring Harbor Laboratory in the USA, the lead researchers was Dr Stephen Blose. Along with his colleagues he published a paper about the clone in 1984, when he was serving as Senior Scientist at the institute working for Nobel Laureate Dr James D. Watson in cancer research.
Dr Blose went on later in his career to work with Bio-Rad Laboratories, leading on research and development. Here he worked on the development of DNA/protein microarray systems; liquid protein array (Bio-Plex) systems; and bioinformatics, proteomics, and molecular imaging systems.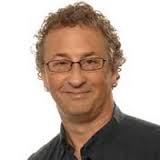 The clone featuring in tenth place in our dataset is Myc1-9e10, produced by Professor Gerard I. Evan, an eminent British biologist now based at the University of Cambridge. Professor Evan developed Myc1-9e10 when working at the University of California. The paper was published in 1985, suggesting the research was carried out when he was a postdoctoral researcher in California in 1982 – 83.
Do you know any more about the origins of the monoclonals in our top ten? We'd love to hear about it, please share your thoughts in the comments below.
We are making data on the top ten monoclonals in today's market report available for free. To access the latest sample data released during the CiteAb data month sign up on our latest blog or explore the prices for access to our full dataset drop Matt an email at matt@citeab.com.
This report, like all our reports, is based on the analysis of hundreds of thousands of antibody citations.
– Katrina and the CiteAb team