Your last chance to sign up to attend the Second International Antibody Validation Event ahead of the closing date on 1st June 2016 is approaching.
There are just a few days left to make sure you're at the antibody event of the year, with speakers from top industry and academia. You also still have a couple of days to submit an abstract to be considered for a talk or poster presentation at the event.
The meeting is being organised by the University as part of its 50th anniversary celebrations, and is supported by AstraZeneca along with us.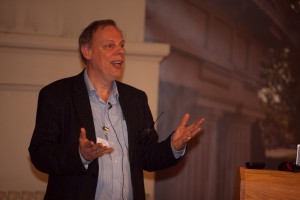 The event is sponsored by Abcam, Proteintech, R&D Systems and Thermo Fisher Scientific. It will build on the first meeting which was organised by St John's laboratories in 2014 with the idea of establishing an ongoing series of meetings, each with different organisers.
We've been talking to one of the speakers for the event, Professor Alison Banham from the University of Oxford. In addition to her role at Oxford, Alison is Vice President of the European Monoclonal Antibody Network, a network of European academics whose research involves the production and characterisation of novel monoclonal antibodies.
Alison told us: "Group members use their antibodies as research tools, biomarkers and also as biological therapeutics. The aim of our network is to enable knowledge sharing of cutting edge techniques and to create common strategies to standardize and improve antibody production and validation. We also encourage our members to submit their monoclonal antibodies and accompanying validation data, including images, to our online catalogue."
The network recently published an article (Roncador et al 2016 Mabs 8:27-36) providing a stepwise strategy to enable researchers to find, prioritise and characterise suitable antibodies for their research and in her talk Alison will review this approach.
Alison will also discuss the challenges of validating T-cell receptor mimic (TCRm) antibodies that bear many similarities to T-cell receptors in terms of their epitope composition and binding. They are particularly attractive for studying antigen presentation and for therapy because they can recognise peptides derived from intracellular antigens presented on the cell surface by major histocompatibility complex (MHC) class I proteins. TCRm epitopes thus comprise both the short target peptide (9-10 amino acids) and MHC class I allele, rather than a single protein.
Alison said: "New approaches are needed for validating antibody specificity and determining potential cross-reactivity with related peptides and during my talk I will share unpublished data describing the use of individual amino acid replacement (e.g. alanine and glycine scanning) to identify and validate potentially cross-reactive antigens recognised by a TCRm antibody against the p53 tumour suppressor."
She added: "Antibody validation is important to me because the quality of the antibodies used in our research directly determines the quality and scientific validity of our data and publications."
You can see the full list of speakers and a programme for the Second International Antibody Validation Event at http://www.antibodyvalidation.co.uk/programme and you can register to attend the event at http://www.antibodyvalidation.co.uk/.
To be considered for a talk or poster presentation please submit an abstract before 1 June 2016 at http://www.antibodyvalidation.co.uk/presenter-registration.
– Matt and the CiteAb team