If you're a regular visitor to the CiteAb blog you'll be aware that, along with AstraZeneca, we're supporting the University of Bath in hosting the 2nd International Antibody Validation Event in September this year. If you're new to the blog – well you know now!
Antibody Validation is, naturally, close to our hearts here at CiteAb. Our core purpose is to make it easier for researchers to find antibodies that will work in their experiments. Validation is key to this.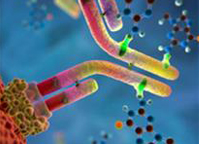 Today we're outlining some great resources for those of you attending the event in September, or new to antibody validation, which we think are well worth a read.
Naturally, we'll start this list with a resource that our own team was heavily involved in – 'The F1000Research Antibody Validation Article Collection'.
Published in F1000Research in 2014, this is a unique and permanent Article Collection dedicated to Antibody Validation studies which both Andrew and Matt at CiteAb worked on closely with Mei Leung at St John's Laboratory and with the F1000Research team. The collection is supported by an international Editorial Board, containing leading experts in the antibody field from top research institutes and companies.
A great summary of the need for validation is presented in this 2014 article by Jyoti Madhusoodanan in The Scientist, titled 'Antibody Validation: An Urgent Need'. The article presents highlights from a webinar held by The Scientist to discuss the role of antibody validation and cataloging in improving data reproducibility, and is a really good introduction to the subject.
Another fantastic resource to prepare you for this year's event is a collection of videos put together by St John's Laboratory from the 1st International Antibody Validation Event, held in 2014. The collection features nine of the speakers from the first event, including our own founder Dr Andrew Chalmers!
Many of the leading antibody suppliers have good information on their websites about the processes of antibody validation, and about the methods they use and guarantees they give researchers purchasing their products. The sponsors of this years' event – Abcam, Proteintech, R&D Systems and Thermo Fisher Scientific all have dedicated pages focused on validation, as do most other suppliers.
Finally, of course, you can attend the 2nd International Antibody Validation Event from 15 – 16 September 2016 in Bath, UK, to really get up to speed on the very latest thinking and methods in the field. We'd love to meet you at the event, so do comment below and let us know if you plan to join us!
To attend the 2nd International Antibody Validation Event you need to register before 1 June 2016 at http://www.antibodyvalidation.co.uk/
– Katrina and the CiteAb team