As we've reached a big milestone this week in listing our 1 millionth antibody, we had a chat with Andrew Chalmers – the brains behind CiteAb – about his motivation in starting the site.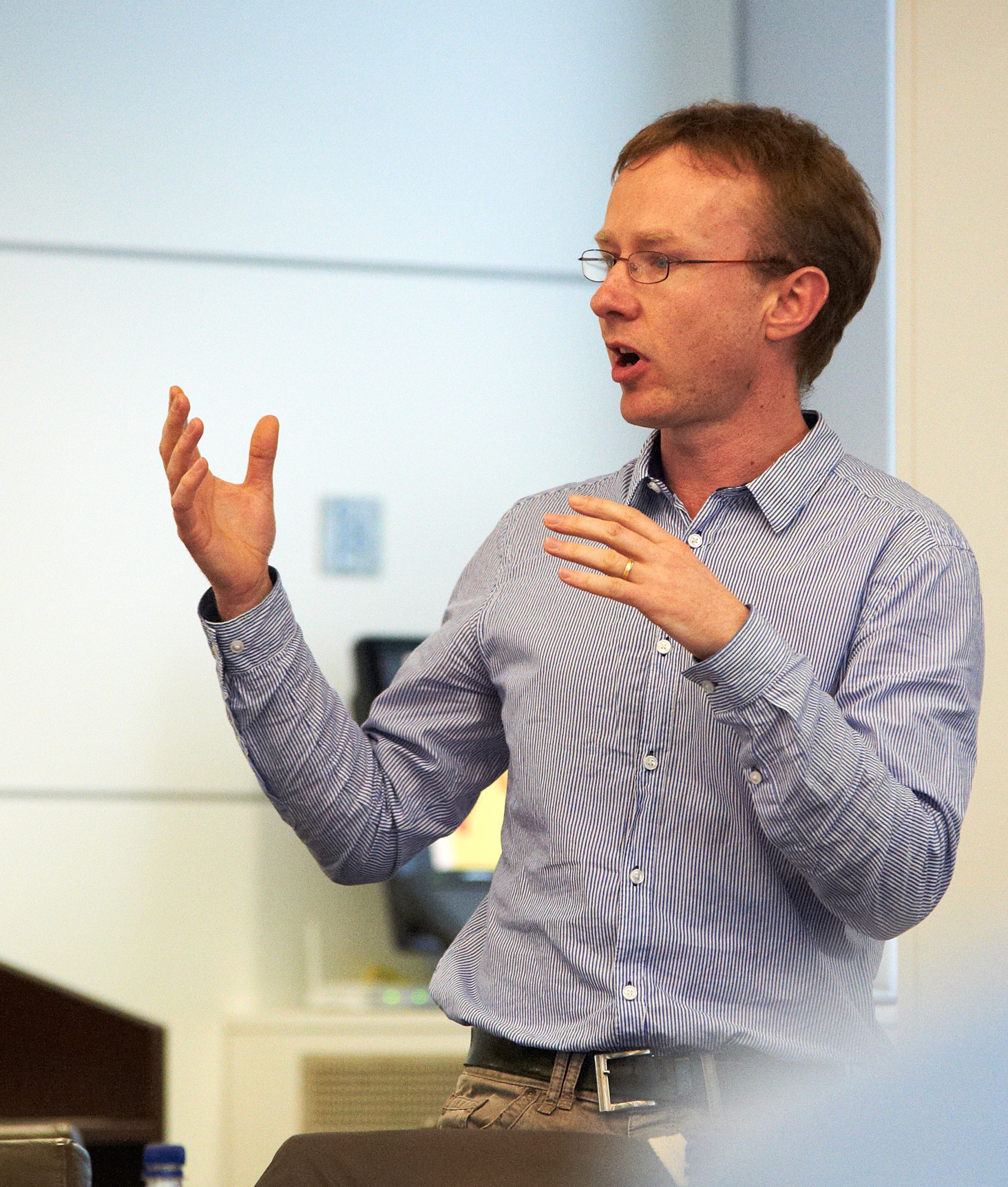 So Andy, what made you initially decide to take the leap and start CiteAb?
My own frustration at the amount of effort students and postdocs in my lab spent looking for antibodies, and the number of antibodies we bought that didn't work, were real drivers in developing the idea for CiteAb. The time and money wasted made me believe there must be a better way of searching for and choosing between antibodies.
As a researcher, what have the main challenges been in creating CiteAb?
I was well aware of the market need and the type of results a researcher would want to get out of a tool like CiteAb, but the technical side of developing a platform that could handle the huge quantities of data that are needed, and could normalise that data from many different sources and make it comparable, was a challenge. That's when local web software development company Storm came on board – they had the skills to manage a big data project.
What has been the most exciting part of starting CiteAb to date?
There have been so many really exciting times. Discussing initial ideas for the platform with Storm through to seeing the first trial site working was a great experience. Launching the full site in March this year and seeing thousands of users from across the world visit CiteAb was hugely exciting – we watched the site analytics throughout the day as users in different timezones joined us and it was suddenly clear we had created something big!
– And the biggest achievement?
Adding our 1 millionth antibody this week has been a fantastic milestone to reach so quickly, but for me the real achievement is in impressing researchers enough for them to keep coming back – we're seeing returning users from across the world so they've obviously found the site useful.
Where do you find the time to work on CiteAb around your teaching and research responsibilities?
Its not an easy balance to strike, and as with all new ventures I've put in a lot of my own time. However we've been lucky to get seed funding from the University of Bath which buys a percentage of my time and that really helps.
What are your own research interests?
My research looks at epithelial cells and what goes wrong with them during cancer formation. These cells are found in many of our organs, including the lungs, intestines, pancreas and prostate, and around 80 per cent of tumours start in them. My research group's latest project is looking at prostate cancer.
What services and support have helped in developing CiteAb?
We have had a massive amount of help from the University of Bath. Its Research Development and Support Office, its Enterprise and Knowledge Exploitation team, Legal Services and my own Department – the Department of Biology and Biochemistry, have all be extremely helpful and have given us a lot of insight and support in getting CiteAb off the ground. In particular I'd like to thank Graham Fisher from the Enterprise and Knowledge Exploitation team who has worked really closely with us.
CiteAb is a joint project with Storm and I would like to thank everybody at Storm for their hard work and enthusiasm, especially David Kelly and also Matt Helsby and Katrina James, the latest CiteAb recruits.
What would your message be to a researcher like you, who has a good idea, and is now looking to take it forward?
Find a good partner with complementary skills and discuss your idea with as many people as possible – then go for it!
———–
We're having a great week here at CiteAb. We've heard from so many of you since we announced our 1 millionth antibody on Monday and we're always grateful for your emails and tweets so keep them coming. We've also sent out some special 'CiteAb 1 million' t-shirts through our newsletter – we'll run more offers in future so if you haven't already then sign up now!
– Matt and the CiteAb team