Our latest data suggests that bioscience research in the UK has remained competitive on a global playing field, despite increased competition from a range of other countries.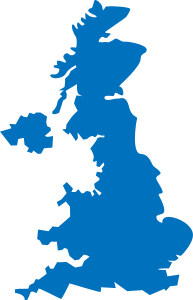 Formulated through processing hundreds of thousands of peer reviewed academic papers, which use research antibodies and were published over the last five years, we've created what we believe is one of the most comprehensive snapshots of the state of the global bioscience market available.
Our latest insight shows that the UK has been fifth in rankings for research outputs using antibodies since 2009, and remains so today. However, Italy in sixth position and Canada in seventh offer significant competition, as do France, Spain and Taiwan who are also performing well, and surprise risers Sweden.
Our founder, Dr Andrew Chalmers, said: "The data we have extracted from CiteAb highlights the number of academic research papers using antibodies that are produced by each country, and therefore acts as a fantastic indicator of bioscience research activity around the world.
"The big question now for the UK is whether it can feasibly maintain its place as a leading global player in bioscience research."
There are big developments about to take place in the UK life science research sector, including the foundation of the new Francis Crick Institute, opening in 2015 and due to employ 1500 staff.
However, the budgets of leading charities and the national research councils have been tightened, so competition among UK bioscience researchers to access funds is likely to increase.
Dr Chalmers said: "Commitment from the UK Government to increasing spend on key areas of bioscience research is essential in ensuring that the UK maintains its reputation as a key global player in this sector.
"We have already seen the impact that reduced research budgets can have on a country's output. The United States has seen a steady decrease in bioscience research output since 2010, whereas China's output has grown enormously since 2009 and may even overtake the US by 2020.
"China's most recent five year plan makes research in this sector a priority for the country. We need the UK Government to take similar action, to prioritise research in a way which encourages growth in the sector and ensures the longevity of the UK's influence in the global bioscience market."
At CiteAb we now list over 1.8million antibodies, ranking them by over 380,000 academic citations. The knock-on effect of this activity is the generation of data that provides a unique insight into the state of the sector – which antibody suppliers are growing and claiming market share, which countries are most active in research in this field, and other interesting insights.
This data has been taken from the first CiteAb antibody market dataset. You can get a copy of the data for the 10 biggest countries for free here: http://blog.citeab.com/citeab-market-report-breakdown-of-research-output-by-country/
Do you agree that the UK is at risk of losing its position as a globally significant player in bioscience research? Have you been affected by budget cuts or a lack of funding? Share your thoughts below, or tweet us using @CiteAb.
– Andrew and the CiteAb team