Last week we announced the winners of the 2018 CiteAb Awards, and today we're going to take a look at those who really did exceptionally well.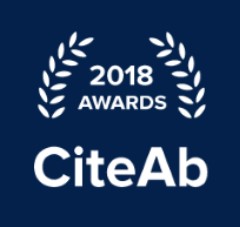 Every year we see newcomers among our winners, and every year a company will really stand out, taking more wins than anyone else. In the past we've seen the likes of Abcam, Bio-Techne and MilliporeSigma in this role, and in 2018 it is Cell Signaling Technology that stands out, taking three winners accolades and two 'highly commended'.
The company won 'Antibody company of the year' and 'Company succeeding in cancer biology,' with Dr Michael Comb, Founder, President, and Chief Executive Officer of Cell Signaling Technology taking the 'Lifetime Achievement' award. In the 'Chemical probes supplier to watch' and 'Company with sustained success in China' categories Cell Signaling Technology was highly commended.
Dr Andrew Chalmers, founder of CiteAb, said: "We've got a really great range of winners this year with some who are completely new to the awards like AdooQ ('Chemical probes supplier to watch') and Abbkine Scientific ('Antibody supplier to watch'), and some of those who've done really well in previous years continuing to shine – such as Abcam ('sustained success in China').
"This year, Cell Signaling Technology did exceptionally well and really stood out. To win in three awards and be highly commended in two is testament to the efforts made by the company's team – many congratulations to all!"
We have also had a post-awards chat with CiteAb product manager Alicia Cooper about how she found her first year working on the awards. She told us that she was "surprised by the strength of nominations across all categories, particularly as this year we included reagent types which the awards hadn't previously covered".
We asked Alicia which category was her favourite: "I really enjoyed reading through the nominations for 'Innovative Product of the Year', as there was such a range of interesting and exciting products from across the industry. Here in the office we all liked learning more about these products that are set to make a difference in their respective sectors."
And which did she think was the most impressive winner? "Thermo Fisher Scientific – the company's 2-part testing approach to antibody validation is great. I felt that the range of 9 specificity tests used allows validation to be tailored to each antibody, dependent on its individual use and function."
So what was it like being involved in the running of the CiteAb Awards? Alicia said: "As a fairly recent addition to the CiteAb team, getting involved with running the awards was a great opportunity to gain insight into the variety that exists across the life science industry. I really appreciate the passion of the companies and researchers who nominated. In the future we'd love to continue to expand the awards to ensure we're covering the topics that our users are really passionate about."
The full entry details of winners and those that were highly commended can be seen on the award results website, but for quick reference the list is:
Lifetime achievement award
Winner: Dr Michael Comb, Cell Signaling Technology
Researchers' Choice award
Winner: Bio-Techne
Highly Commended: Abcam
Antibody validation initiative
Winner: Thermo Fisher Scientific
Highly Commended: Atlas Antibodies
Highly Commended: Progen
Innovative product of the year
Winner: Diagenode's 'Automated ChIPmentation'
Highly Commended: Bio-Techne's 'Janelia Fluor® Dyes'
Antibody company of the year
Winner: Cell Signaling Technology
Highly Commended: Abcam
Antibody supplier to watch in 2018
Winner: Abbkine Scientific
Highly Commended: Proteintech
Chemical probes company of the year
Winner: Sigma-Aldrich
Highly Commended: Selleck Chemicals
Chemical probes supplier to watch in 2018
Winner: AdooQ Bioscience
Highly Commended: Cell Signaling Technology
Most popular custom antibody supplier
Winner: GenScript
Highly Commended: YenZym Antibodies
Antibody company succeeding in cancer biology
Winner: Cell Signaling Technology
Highly Commended: Abcam
Antibody company with sustained success in China
Winner: Abcam
Highly Commended: Cell Signaling Technology
Flow cytometer of the year
Winner: FACSCalibur by BD Biosciences
Highly Commended: LSR II by BD Biosciences