Are you a supplier in the chemicals market? Today's blog is for you, and will use CiteAb data to look at changing market trends for some of the best cited chemicals from 2013 to 2017, helping you make decisions on which chemicals you might want to focus your promotional efforts on.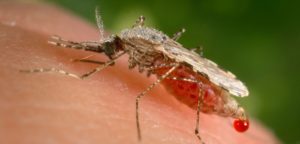 Chloroquine
This chemical is a standard anti-malarial drug, and inhibitor of autophagy. It's interesting when we look at citation data, because chloroquine has seen a 75% increase in its use between 2013 to 2017.
CiteAb product manager Rebecca Sadler said: "Chloroquine is the top cited product in the cell biology research area and in the top ten chemicals in the neuroscience research area – it is used to prevent autophagy of cells – the breakdown of potentially damaged or unnecessary components of the cell, which can help cell survival but also lead to cell death.
"It appears as though the use of chloroquine in research on cancer cells and neurons has greatly increased over the past five years, where in previous years the focus of its use in research was on viral infections, and malaria."
The most citations for this product come from the companies Sigma Aldrich, Selleck Chemicals and Santa Cruz – with Sigma Aldrich dominating the market with a phenomenal 98 per cent of total citations globally.
Doxorubicin
Doxorubicin is also increasing in popularity, seeing slow increases in citations between 2013 and 2016, before a significant jump in 2017 to almost double the number of publications the product was cited in during the previous year.

Rebecca explains: "Doxorubicin is a chemotherapy drug used to treat multiple types of cancer. In 2016 an analog of doxorubicin called GPX-150, which could possibly be used to treat sarcoma, was designated as an orphan drug by the FDA.
"This could be the reason for the significant increase in its use in research that we see going into data for 2017 – orphan drugs are developed to treat rare diseases, and there may be incentives such as a longer period of exclusivity for the suppliers to market their product. Clinical trials might also be cheaper as the number of patients involved are smaller, and in some cases drug prices tend to be higher due to the lack of competition."
The most citations for this product come from Sigma Aldrich – again dominating the market with 70 per cent. Other big players include Millipore with 10 per cent, Tocris with five per cent, and then Cayman, Enxo and Cell Signaling Technology.
Trichostatin A
This is one of the biochemicals that has seen a decrease in citations for its use over the past 5 years, with half the number of citations in 2017 than 2013.
Rebecca outlines: "This chemical is an inhibitor of class 1 and 2 histone deacytylases. We previously published a blog post looking at how citation shares change over time for new versus older chemical probes to the same target – so this could be another case with a similar explanation.
"The first citations for trichostatin were back in 2001, and since then we have see citations for newer, more specific histone acetylases appearing – for example Mocetinostat in 2012, which is supplied by companies including AdooQ, SelleckChem, Biorbyt and AbMole."
Again, the most citations for this product come from Sigma Aldrich with 84 percent of the total market share, followed by Millipore with six per cent and Cell Signaling Technology with four per cent. Other suppliers include Selleck Chemicals, Cayman, Enzo and Tocris.
Today we're giving away the data for the citation trends for each of these chemicals between 2013 and 2017 – sign up below to receive your free copy direct to your inbox. Alternatively, if you'd like to discuss our data for these or other chemicals in more detail, please don't hesitate to contact Rebecca who will be more than happy to help you.
– Rhys and the CiteAb team

Sign up for data
Something seems to have gone wrong while loading the form.
Drop us a message and we can send you the data directly.
Contact