We have recently expanded the kit types listed on CiteAb, increasing the products we have in our kits and assays search and the insights our data gives us into their usage.
We now list just over 500,000 kits and assays, from over 50 unique kit types. You can search the wide range of kits and assays through CiteAb, and see the results ranked by the number of citations each product has in peer reviewed academic literature.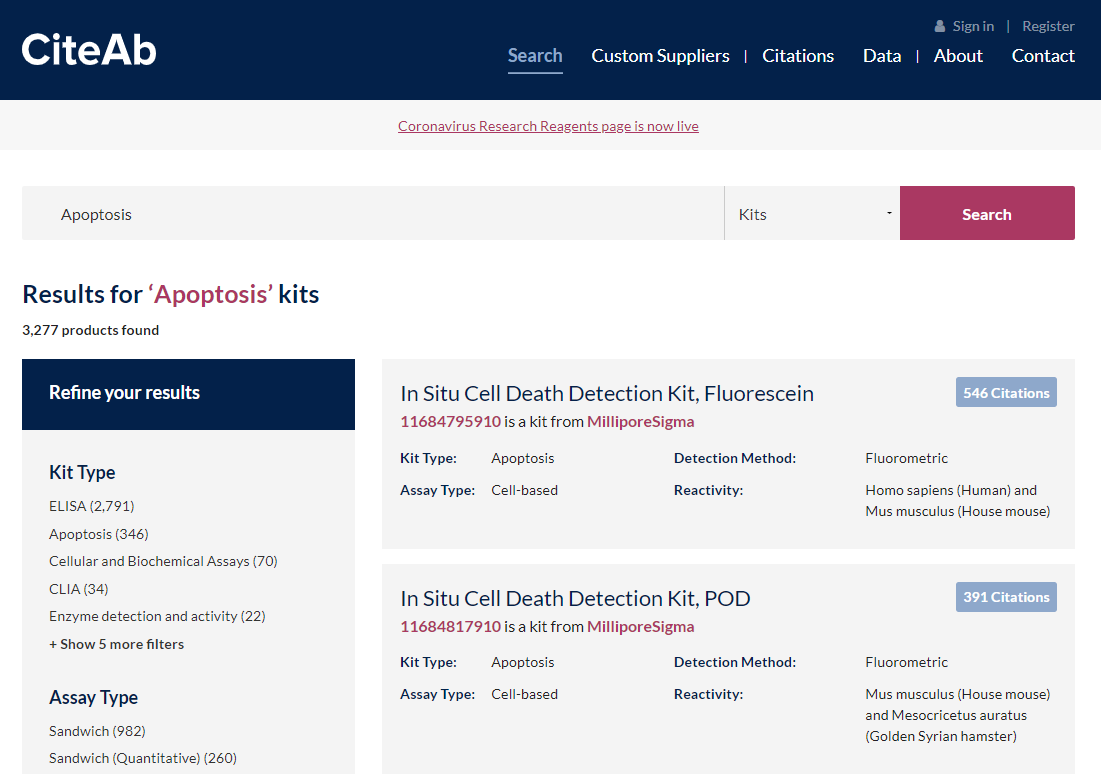 The team and I have been considering expanding our kit listings for some time, and the recent work I've been doing on our Covid-19 resource pages resulted in new kit types being added which I wanted to make available and searchable for researchers. Therefore we've extended that data to our search function.
Thank you to those suppliers that have already been in touch to let us know about their full range of kits and assays. It would be great to receive full kit product updates from both existing and new suppliers, so please do get in touch!
Also, keep an eye out here on the blog for new analysis of our kits and assays data and what it can tell us about market trends in the future.
– Rhys and the CiteAb team