At CiteAb we work hard to get to know individual antibody suppliers so that you can be sure the data we hold is always up to date and correct. Every now and then we feature individual company highlights here on our blog, allowing you to get to know leading antibody suppliers too.

Abbexa are based in Cambridge in the UK, and provide the scientific community with basic tools, including primary antibodies, secondary antibodies and proteins. The company is currently developing ELISA kits and enzymes to supplement its product range.
Abbexa works with a variety of laboratories around the world, aiming to develop relevant, high quality, tested products for the biomedical research market at a reasonable price.
The company, which employs around 20 people, specialises in all life science areas, and also provides custom antibody production.
Sabrina Calabressi, Business Manager at Abbexa, said: "At Abbexa we aim to offer excellent value, first class quality and fantastic customer support to all of our customers. Our antibodies are highly tested and are guaranteed to work.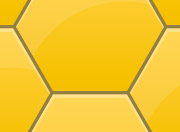 The company's logo and website uses gold hexagons representing a beehive. We asked Sabrina what this symbolises.
"The design represents a beehive. We at Abbexa believe that laboratories around the world are just like busy beehives. The hexagons that form a beehive are the perfect combination of geometrical genius and chemical understanding. We want to continue to support laboratories around the world to continue making these kind of consequential findings.
"We also have a loyalty points system at Abbexa based around the idea of bee hierarchy, called 'BusyBee Rewards'. The system has five levels, from 'Worker Bee' to 'VIP Royal Bee' with points that can be redeemed against purchases and Amazon vouchers as an extra 'thank you' for choosing Abbexa."
CiteAb now lists Abbexa antibodies, see here. We are always looking for new companies and academics to share their antibody data with us, so if you have antibodies that are not listed on CiteAb do get in touch with us.
– Matt and the CiteAb team