At CiteAb we work hard to get to know individual antibody suppliers so that you can be sure the data we hold is always up to date and correct. Every now and then we feature individual company highlights here on our blog, allowing you to get to know leading antibody suppliers too.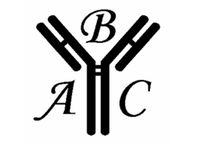 Texas based Academy Bio-Medical produce antibodies specialised for cardiovascular research. The company's product range includes lipoproteins, apolipoproteins, and related polyclonal antibodies.
The company also supplies antibodies that recognize the oxidatively modified proteins commonly related to heart disease, diabetes, uraemia, or cancer. These antibodies, such as anti-MDA, anti-HNE, anti-CML, anti-CBL, and anti-nitrotyrosine, may be of interest to researchers who are focusing on Atherosclerotic, cardiovascular, uremic, diabetic, or cancer-related diseases.
Academy Bio-Medical's polyclonal antibodies stand out because they are specifically designed for cardiovascular research. The company also prides itself on its ability to supply high quality antibodies at affordable prices.
Recently, Dr. Chao-yuh Yang, one of the foremost experts in the area of human plasma lipoproteins and apolipoproteins, was appointed as Chief Executive Officer of Academy Bio-Medical.
He brings over 35 years of experience in immuno protein chemistry to the company and his expertise will support the company in its goal to supply high quality antibodies at affordable prices.
For more information about Academy Bio-Medical's antibodies see their website or view Academy Bio-Medical antibodies on CiteAb.
– The CiteAb Team