Happy new year from all of us here at CiteAb. 2013 was a fantastic year for us – we launched in March and since then have grown enormously, now listing over 1.5million antibodies, and attracting users from around the world.
We have also developed close working relationships with most of the world's antibody suppliers, which means you can be sure the data we hold is always up to date and correct. Every now and then we feature individual company highlights here on our blog, allowing you to get to know leading antibody suppliers too.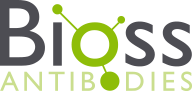 We recently spoke to Bioss, who are based in Greater Boston, Massachusetts. The company was set up in 2000 by two scientists working in the field of medicine, who aimed to develop and manufacture top quality protein research products to accelerate biological research and discovery.
The company now employs 60 members of staff, 40 of which work in research and development and manufacture antibodies.
Bioss are the original manufacturers of all the products in their catalogue, an achievement which General Manager Vincent Wu is very proud of.
He highlighted to us that the Bioss catalogue covers a broad range of research areas, and that the company lists a large collection of proteins. He also told us that Bioss use a very specific peptide to immunise animals, different to traditional polyclonal antibody production – making Bioss antibodies more specific and more sensitive.
Do take a look at the Bioss website to find out more about the company, and while you're there look out for Iggy, the friendly Bioss dragon! Iggy, who is the result of a rare genetic mutation, loves to travel, and even has his own Facebook page where he shares his pictures!
CiteAb now lists all Bioss antibodies. We are always looking for new companies and academics to share their antibody data with us, so if you have antibodies that are not listed on CiteAb do get in touch with us.
– Matt and the CiteAb team