At CiteAb we work hard to get to know individual antibody suppliers so that you can be sure the data we hold is always up to date and correct. Every now and then we feature individual company highlights here on our blog, allowing you to get to know leading antibody suppliers too.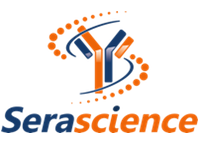 Birmingham based Serascience is part of the Abingdon Health group of companies. Serascience offer a wide range of well-documented, purified mouse monoclonal antibodies with specificity for human immunoglobulins (IgG, IgM, IgA and IgD), and the human light chains kappa and lambda.
In addition to antibodies specific for each of the immunoglobulin isotypes the list also includes specialist antibodies exhibiting subclass specificity.
The company also develops, manufactures and sells medical devices, and its first medical device to market, Seralite, uses two of the company's own highly specific monoclonal antibodies.
Serascience's portfolio of monoclonal antibodies are used for research into the structure and function of human antibodies, in health and disease and as recombinant antibody therapeutics.
Dr Lisa Mansell, business development manager for Serascience, said: "The specificity of many of our antibodies has been determined in international collaborative studies.
"This has allowed distinction between antibodies reactive with all human IgG subclasses with those specific for individual IgG subclasses, independent of ethnic population or having anti-allotype specificity that differs with ethnicity. This sets Serascience antibodies apart from others."
CiteAb now lists all of Serasciences' antibodies. We are always looking for new companies and academics to share their antibody data with us, so if you have antibodies that are not listed on CiteAb do get in touch.
~The CiteAb team