We recently announced the return of the CiteAb Antibody Awards for 2020, and with them the chance to celebrate a whole decade of excellence in certain areas.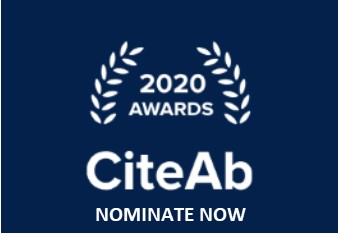 One of our flagship awards is our 'Antibody Supplier of the Year' award, but this year we're not going to look at which company has done best in 2019. Instead we're going to celebrate a supplier that has demonstrated real longevity and give the award based on a whole decade of excellent antibody sales data.
Dr Andrew Chalmer, founder of CiteAb, said: "Making this award one that recognises performance over a decade really drills into what it takes to not only shine in this competitive market, but also to maintain a strong position over time.
"This is a really exciting award and it will be given to the company with the largest market share of antibody citations."
The Antibody Supplier of the Decade award is not open to nominations – instead we'll be using the data generated through CiteAb to find the worthy winner.
From CiteAb's data we are able to gain a really clear picture of the way antibodies or other research reagents and products are used around the world. We can tell which countries are investing most in life science research, which suppliers are seeing growth or decline, which antibodies are most successful and which areas of research are seeing growth.
Dr Chalmers adds: "In previous years we've seen Cell Signaling Technology (2018) and Abcam (2017) win our 'Antibody Supplier of the Year' award. It will be really interesting to see whether either of these take the award for the decade, or whether another major player slips in."
The CiteAb Awards feature a number of nomination categories, alongside categories that are awarded based on CiteAb data. To see all of the categories and make your nominations visit the CiteAb Awards 2020 webpages. The closing date for entries is Friday 21st February 2020, and winners will be announced on 2nd March 2020.
– Alicia and the CiteAb team