The team at CiteAb is always looking for ways to extend the data we collect to further help researchers and suppliers.
Today we're going to take a look at a new area of experimental details we've started to collect – dilution data.
CiteAb product manager Alicia Cooper has been heading up this area of work. She explains: "Dilution data is the newest edition to the CiteAb search engine – added both to the front end search function to help researchers and to our datasets to support the analysis work carried out by the suppliers using them."
Including this data in our citation provision service allows suppliers to display it on their product pages, such as the example in Figure 1 from Thermo Fisher's website for their A-11008 secondary.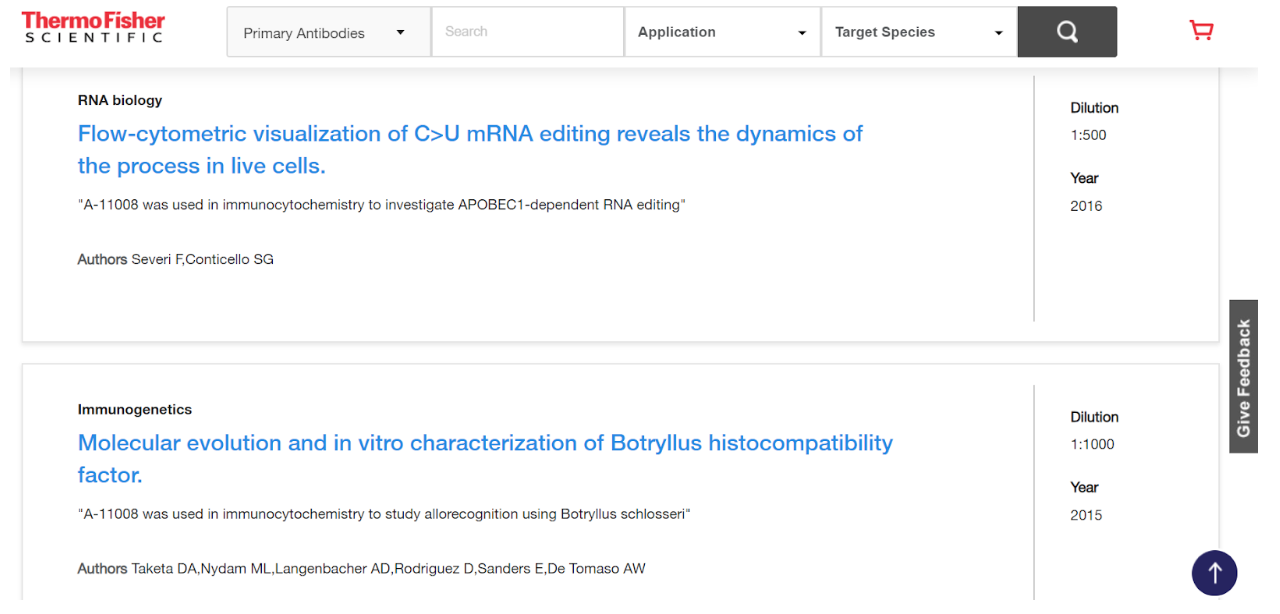 When this data is displayed on CiteAb it can be filtered by application, allowing researchers and suppliers to review published literature and see what dilutions have been most commonly used for their product and experiment of interest. You can see an example in Figure 2 from our page for Millipore's anti-Tau-1 antibody.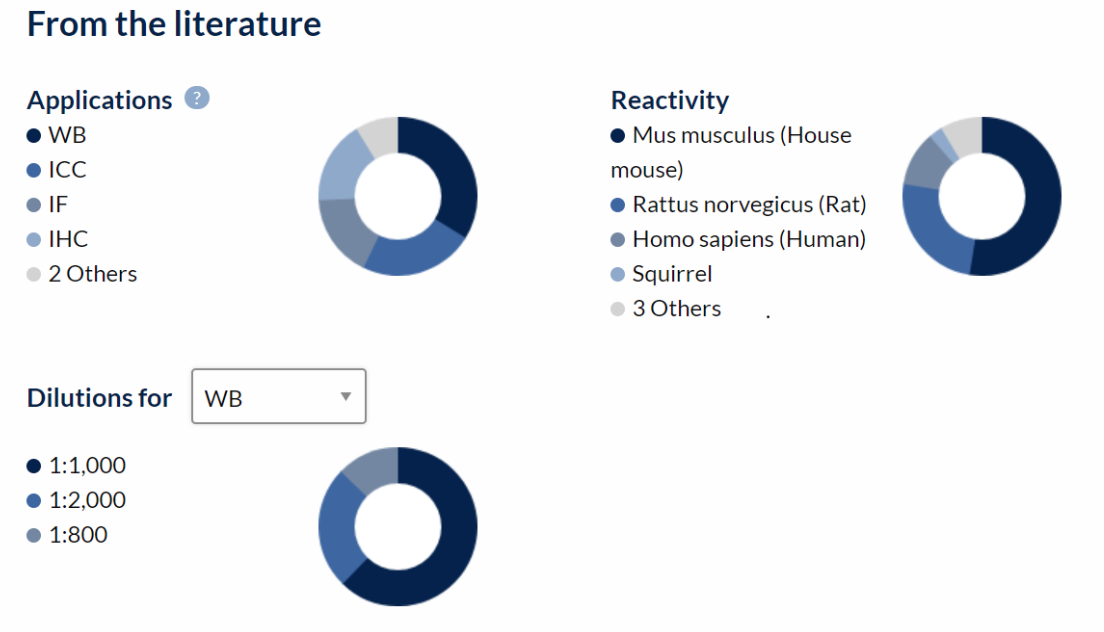 Alicia summarises: "We're always looking to expand the detail of information we provide in order to better support researchers and suppliers. We currently have data collection for both cell line and tissue type being addressed, but if you've any other thoughts about data you'd like to see us collect then please do contact me as I'd be keen to hear your ideas." –
– Rebecca and the CiteAb team