The 5th European Veterinary Immunology Workshop (EVIW) has been announced for 2nd – 4th September 2015. The meeting will take place in Vienna, Austria, at the University of Veterinary Medicine (Vedmeduni Vienna).
The EVIW meeting is organised by the European Veterinary Immunology Group (EVIG). The EVIW is held as satellite meeting of the European Congress of Immunology, taking place 6th – 9th September 2015 also in Vienna.
The European Veterinary Immunology Group is an association for veterinary immunologists all over Europe. Founded in 1998, the group aims to support scientific contacts in veterinary immunology where fellow researchers can join and participate in a platform for communication and exchange.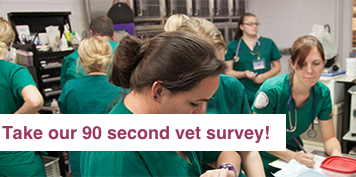 The meeting features a range of internationally accredited speakers and experts, and the opportunity for researchers to present their own data during workshops and poster sessions. All fields of veterinary immunology are covered, and plenty of time to network and socialise is built into the event programme.
Attendees are also being invited by the mayor and governor of Vienna to a buffet reception at the city's festive hall 'Wappensaal' in the famous Vienna City Hall, one of most beautiful landmarks of Vienna.
To find out more and to register for EVIW, see http://www.eviw2015.com/
– Matt and the CiteAb team