This week we're giving you the rundown on CiteAb Innovative Product of the Year award winner, Diagenode – and taking a closer look at 'automated ChiPmentation', which picked up the award.
Diagenode is a leading global provider of complete solutions for epigenetics research, biological sample preparation, and diagnostics assays based in Liege, Belgium and NJ, USA. The company prides itself on its comprehensive approach to gaining new insights into epigenetics studies.
The company offers innovative Bioruptor® shearing and IP-Star® automation instruments, reagent kits, and high quality antibodies to streamline DNA methylation, ChIP, and ChIP-seq workflows.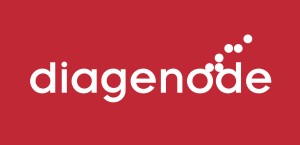 When judging the Innovative Product of the Year away, our judges were looking at products (reagent or instrument) that has recently filled a gap in the market and provided an innovative solution to a known problem. Diagenode came out as deserving winners in this new category, having recently developed and launched a new technology – automated ChIPmentation.
This unique technology was launched in December 2017, and integrates automated chromatin immunoprecipitation and next generation sequencing library preparation within the same protocol, eliminating the traditional tedious steps, purifications, and inefficiencies that can result from standard ChIP-seq protocols.
Dr Andrew Chalmers, Founder of CiteAb, said: "Diagenode's Auto ChIPmentation has the potential to make ChIP-seq easier and much faster, making it more accessible to new researchers who may not be well-versed with it. In addition, because the method results in reduced material loss, smaller starting amounts can be used, enabling the use of ChIP-seq in a wider range of projects such as those using rare cell types.
"I think this technology has the potential to bring reliable ChIP technology to a wider range of laboratories, especially those who are not ChiP officianardos. This is exciting as it means more people can use this powerful technique and will hopefully allow key biomedical and wider life science research progress more quickly. It's only just been launched so we look forward to seeing how it performs out in researchers laboratories and look forward to seeing the advances that have used it."
Diagenode say: "Our goal is to build products with pride and the highest level of performance. Our team of epigenetics experts develop products by getting feedback from our customers as well as the scientific and medical communities around us. We strive to develop superior and easy-to-use products to bring epigenetics research and diagnostics to new frontiers."
– Rhys and the CiteAb team