You have just over two weeks left to make a nomination in the 2018 CiteAb Awards!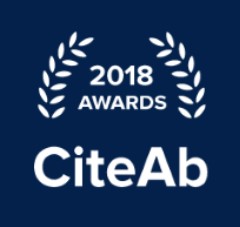 This year we have four categories open to nominations, and in some self-nomination is allowed, and in fact encouraged. The remaining eight categories will be awarded based on the analysis CiteAb data for the last 12 months.
To enter, all you have to do is pick from the four nomination categories one in which you believe the company of your choice will stand out. The categories honour excellence, and the awards offer companies a seal of approval for their most outstanding work.
Lifetime Achievement Award: this award will recognise individuals who have made a an exceptional contribution to the research antibody industry over a sustained period of time. Nominate now!
Researchers' choice: for the antibody supplier the researchers who use Citeab say they have been most impressed by over the past 12 months. Nominate now!
Antibody validation initiative (self-nomination allowed): this award recognises the best initiatives in antibody validation. Nominate now!
Innovative product of the year (self-nomination allowed): this award will put the spotlight on products that are set to change the sector. Nominate now!
Don't forget – entries close on Friday 19th January at midnight GMT.