Experimental images can be very attractive, so for the first time ever we're running a category during the CiteAb Awards to celebrate them!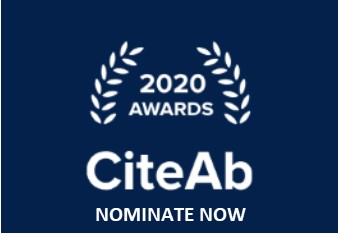 In an exciting new step we launched published images on CiteAb back in November, helping researchers and suppliers understand how products have been used in greater detail.
CiteAb product manager Alicia Cooper, looks after our published image data. She says: "Since launching our published images feature on CiteAb I have seen some really fantastic experimental images.
"Immunofluorescence images are always stunning and stand out to me, but many others can be very striking and for this new award category any experimental image from a research paper published in 2019 can be nominated.
"You can submit an entry whether you're a researcher or a reagent supplier. Our judges will be looking at the quality and appeal of the images nominated, and the winning entry will recognise both the authors of the paper and the suppliers of the reagent used. You'll reveice a trophy and a certificate if your image is crowned the Image of the Year 2020!"
Alicia shares some of her favourite images with you below for inspiration – and sets a challenge: "Do you think you have an image that can do better than these? If so, make your nomination today!"
You can make a nomination in our Image of the Year category or in our other award categories on our awards website. The closing date for entries is Friday 21st February 2020, and winners will be announced on 2nd March 2020.
– Katrina and the CiteAb team
aaaa