This week is Open Access Week 2015, and by the number of tweets using the hashtag #oaweek it looks like a lot of you have been getting involved.
Back in 2013 our team here at CiteAb put together a whistle-stop tour of the open access movement. This year we thought we'd take a look at recent developments, and the current situation for open access publishing.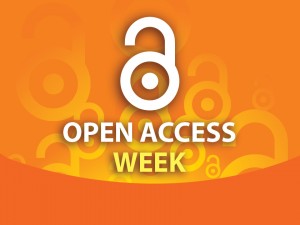 Just today the BBC has reported on scientists who 'argue that their need to access the latest knowledge justifies flouting the law'. These scientists, the report says, are using the code phrase 'I can haz PDF' on Twitter to help pirate scientific papers. Researchers with access to subscriptions through their institutions respond to the tweets with downloaded files.
Does this illustrate how far the battle for open access still has to go, or does it demonstrate that the campaign has been hugely successful with academics now expecting all content to be available open access. One thing is for sure – modern technologies are making any resistance to open access seem futile.
In the past two years the European Union, which is celebrating a decade of open access policies, has made it mandatory for its Horizon 2020 funded research to be published open access. European Union policy documents argue that open access publishing across the union will  strengthen science and the knowledge-based economy.
In addition, in the UK all research outputs submitted to the Research Excellence Framework, the national framework for assessing research impact, will need to be published as open access at the point of acceptance by a journal.
However, many criticise the open access movement. Just in the last few weeks, the mandated open access publishing of funding bodies and assessment boards has been blamed for an increase in the number of academics working with unscrupulous journals.
In a study published in BMC Medicine earlier this month from researchers at Finland's Hanken School of Economics it is suggested that thousands of 'predatory' journals are charging researchers huge amounts of money for lackluster peer review and quick publication, resulting in low-quality outputs.
But can the open access movement be solely blamed for this? The research also found significant differences around the world, with authors from Africa and Asia appear most willing to take the risk, suggesting that pressure on institutions to publish and rise up rankings, and academic culture, play a role too.
Here at CiteAb we've followed progress in the open access movement with interest over recent years, keeping a close eye on PubMed Central, a fantastic repository for open access information, and on the UK Open Access Implementation Group website for news. We're interested to see where the next year or two take us, and whether the movements critics gain momentum or not.
Did you know?
60% of the research articles published this year on Nature.com have been published under an open access license.

All Royal Society journal content, 350 years worth, is

free to access

until the end of November.

This is the 8th year Open Access Week has been celebrated, and over 200 official Open Access Week events are being run around the world

Last week, it was ruled that Google's project to

scan millions of copyrighted books

without permission was legal under the fair-use doctrine… just in time for Open Access Week!
What have the highlights of this year's Open Access Week been for you? Post below, or send us a tweet @CiteAb!
– Matt and the CiteAb team