You'll have recently seen that we're working with the University of Bath and AstraZeneca to deliver the Second International Antibody Validation Event this year, on 15th and 16th September.
We're excited to announce that we now have a fantastic group of speakers lined up for the event. Here we look at who they are, and how you can get involved with what promises to be a great event.
Our founder, Dr Andrew Chalmers, said: "This is a really fantastic set of speakers with representatives from academia, the pharmaceutical industry and from antibody suppliers. Antibody validation is core to our activities here at CiteAb, and we hope this event to be highly influential in encouraging the sharing of best practice throughout the antibody industry."
This event would not be taking place if it weren't for our four fantastic sponsors – so thank you to Abcam, Proteintech, R&D Systems (Biotechne) and Thermo Fisher Scientific.
Birte Aggeler
Director of Antibody Development at Bio-Techne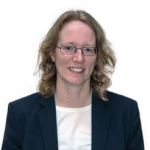 Birte is Director of Antibody Development at Bio-Techne, based in Minneapolis, Minnesota. Bio-Techne (R&D Systems) is a global life sciences company providing innovative tools and bioactive reagents for the research and clinical diagnostic communities. Just recently the company announced that its R&D Systems®, Novus Biologicals®, and ProteinSimple® brands have collaborated to certify over 1,000 antibodies for the Simple Western™ platform.
"Antibody validation and reproducibility are a continuing concern in our industry." says Birte. "The Simple Western platform from ProteinSimple® takes the variability out of the Western blotting process while reducing the time to results and increasing the detection sensitivity.  We embarked on a program to assay our most popular antibodies on the Simple Western platform that would provide our customers with a large number of certified reagents to choose from for their research."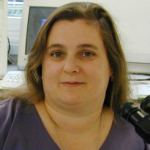 Alison Banham
Professor, University of Oxford
Professor Alison Banham's Haemato-oncology group, based at the University of Oxford, are particularly experienced in monoclonal antibody production and characterisation and are actively involved in the European Monoclonal Antibodies Network. In 2015 the Network published a guide to validating and finding suitable antibodies for research, which can be accessed here.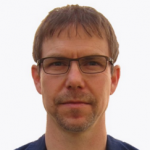 Lars Björk
Lab manager, Human Protein Atlas Project

Dr Lars Björk is lab manager of the Cell Profiling group at the SciLifeLab site, part of the Swedish Human Protein Atlas Project. The project has been set up to allow for a systematic exploration of the human proteome using antibody-based proteomics. For antibodies supplied through commercial or other academic sources the project provides Western blot validation, immunofluorescence validation and immunohistochemistry validation based on literature conformity and for immunohistochemistry validation also RNA consistency.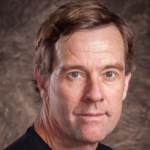 Aled Edwards
Founder and CEO of the Structural Genomics Consortium (Canada), Professor at the University of Toronto and Visiting Professor at the University of Oxford

Dr Aled Edwards is founder and current CEO of the Structural Genomics Consortium (SGC) in Canada, Professor at the University of Toronto and Visiting Professor at the University of Oxford. Trained as a protein biochemist at McGill University (with Peter Braun) and at Stanford University (with Roger Kornberg), his research interests include structural biology, host-virus interaction, functional proteomics and drug discovery.
Because they play a critical role in a variety of chronic diseases including cancer, epigenetic regulatory proteins are key targets of drug discovery. A lack of industry-wide standards for quality antibodies has plagued the study of these proteins, leading to an influx of products on the market that do not perform consistently or with the promised specificity. Recombinant monoclonal antibodies produced from the Structure Genomics Consortium in partnership are validated for specific applications to help address this important issue.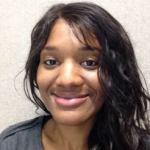 Karine Enesa
Senior scientist,Affinity Reagent Team, AstraZeneca

Karine Enesa is a senior scientist in the Affinity Reagent Team at AstraZeneca. Joining the group in 2015, Karine's main role is to design and validate newly generated mono and polyclonal antibodies. She also optimises antibody based cellular assays.
gg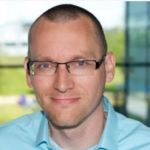 Arthur Lewis
Senior Research and Development manager, MedImmune
Arthur is a senior Research and Development manager of the Pathology team at MedImmune, based in Cambridge in the UK. Arthur's current focus is in helping drive new target identification, validation using IHC and other tissue based tools as well as developing these into translational clinical studies.
gg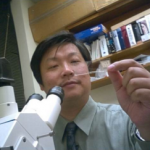 Jason Li
Founder, Proteintech Group
Jason founded antibody company Proteintech Group with fellow scientists in 2002 with the goal of providing researchers a reliable, reproducible antibody for every human protein. Proteintech manufactures all of its antibodies in-house, with an emphasis on developing antibodies from whole proteins. Proteintech just recently won a CiteAb award for its exciting antibody validation initiatives, which you can read more about here.
gg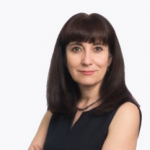 Alejandra Solache
Head of Reagents Product Development and Manufacturing, Abcam

Alejandra is head of Reagents Product Development and Manufacturing at Abcam, responsible for managing the global output of the Abcam Cambridge, Hangzhou and Bristol laboratories, and specifically the New Product Development (PDM) and Core Product reagents pipelines. Alejandra's work places particular emphasis on launching innovative antibody development technologies, implementing high-throughput methodologies, and utilising cross-platform validation.
Jim is founder of antibody company NeuroMab, and also has research interests in brain function as it relates to electrical signalling in neurons. Research in his lab at the University of California at Davis (USA) is focused on ion channels and their regulation by neuromodulation, and during incidents of epilepsy and ischemia. NeuroMab is a national monoclonal antibody-generating resource funded by NIH which generates novel monoclonal antibodies (NeuroMabs) for neuroscience and other fields of basic biomedical research. The NeuroMabs generated are validated for biochemical and immunohistochemical applications in the mammalian brain.
You can follow updates about this event on Twitter using the hashtag #AbVal16, and you can find out more about the event and register to attend before 1st June 2016 here. Abstract submissions for a talk or a poster presentation are welcomed, the deadline is 1st May 2016.
– Matt and the CiteAb team