Many of you have raised custom antibodies through your research, which you've used and have proven work in your experiments. Today we speak to Rhys in the CiteAb team about what you can do to make the most of your new antibody.
Hi Rhys. Say a researcher or a research lab have raised a custom antibody, what options are now available to them?
A researcher might want to use the antibody they've raised to support their future research, and also allow others to use it to get the most impact from their efforts. A key way of doing this is to commercialise the antibody or make it available through a not-for-profit distributor. This might seem daunting but in reality there are some pretty accessible ways to do this.
What would the benefits of commercialising a custom antibody be to a research lab?
Primarily, researchers will be facilitating collaboration and further science, especially if they've raised a custom antibody that isn't commercially available for the same target. By commercialising their custom antibody, researchers are making it easier, quicker and cheaper for other researchers to obtain and use it in their work, and they will also avoid having to deal with time consuming requests to sent the antibody out. This maximises the amount of research that results from their efforts, without taking additional resource to manage.
A secondary gain could be the provision of extra income for a research group or laboratory as a result of commercialisation. This can supplement funding for further research or help in replacing equipment.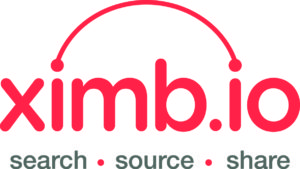 What methods could a research group use to commercialise a custom antibody?
Probably the easiest route is to commercialise through a supplier or distributor, as this lifts the burden of dealing with shipping and delivery, and frees the research group up to focus on its core business. This can normally be mediated the technology transfer office at your academic institution – which may even have existing agreements in place with major antibody suppliers.
It is also worth taking a look at Ximbio, a not-for-profit technology transfer organisation that can support you in sharing reagents with other researchers. The organisation works closely with universities to help them commercialise research reagents, and you might find your institution already has a relationship with it.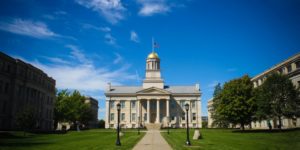 What other methods could a research group use to distribute a custom antibody?
Another way to easily distribute your antibody, if it is a monoclonal antibody, is through the Developmental Studies Hybridoma Bank, which is a not for profit distributor of academic antibodies that supplies antibodies to researchers at cost price. This approach allows researchers to access your antibody for a lower cost, but won't bring any extra income to your laboratory.
What do we currently know about the custom antibodies CiteAb has citations for?
We've been collecting custom antibody citations for some time now at CiteAb. From our data on these antibodies we have produced a list of the top custom antibody targets, and we've named the most popular custom antibody supplier.
Also from our data we've been able to determine that nearly 60 per cent of the custom antibodies we have citations for are raised against new targets which do not have a corresponding catalogue antibody – out of approximately 3.9 million antibodies!
Therefore, there are a large number of antibodies which are not easily obtainable for other researchers, and commercialising these offers significant potential for helping to progress science.