We won a Medilink Award!
Team CiteAb is celebrating today after scooping the Medilink South West award for Export in last nights' awards ceremony.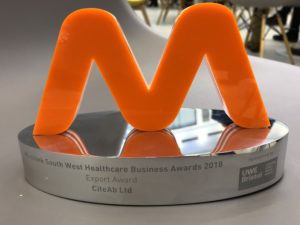 Dr Andrew Chalmers, founder of CiteAb, attended the ceremony and collected the award on behalf of the team. He said: "We've grown CiteAb enormously year on year, but working internationally has been core to our setup from the start. Researchers all over the world use CiteAb to find products that will work for them, and we work with suppliers globally to provide data and insight into reagent and life science product markets."
Did you know that CiteAb's products and services are used by between 50k and 100k individuals per month from 196 countries and 1,400 institutions?
The organisations we work with are truly international, from Abcam in the UK, Miltenyi in France and Germany, Linc-Bio and SinoBiologicals in China, Agrisera in Sweden, through to Thermo Fisher Scientific in the US and StressMarq in Canada – just to name a few!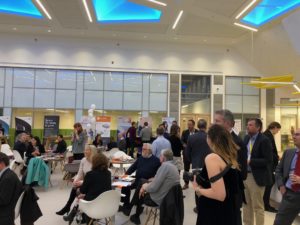 Dr Chalmers adds: "We've made a huge investment to ensure CiteAb's data and search platforms are globally available. Our own data demonstrates that life science research is a huge growth industry in China, with the country set to take over the US, so we have made a particularly large investment into ensuring full accessibility to the platform within the China firewall.
"Our team regularly attends conferences and events in the life science sector around the world in order to further develop our relationships with suppliers. In April we'll be at the American Association for Cancer Research annual event, attended by nearly all global reagent suppliers – if you're going to be there give us a shout as we'd love to catch up with you.
"Its fantastic for CiteAb to be recognised with this award within the medical community, and I pass on congratulations to my team who have worked really hard to create the CiteAb we all use today."
– Alicia and the CiteAb team