At CiteAb we work hard to get to know individual antibody suppliers so that you can be sure the data we hold is always up to date and correct. Every now and then we feature individual company highlights here on our blog, allowing you to get to know leading antibody suppliers too.
IBT Bioservices is a collaborative research organisation offering research and development services to identify and develop vaccines and therapeutics for infectious diseases. The company specialises in antibodies for infectious disease research, specifically in the areas of filoviruses, tropical viruses, staph bacteria, and clostridium bacteria.
IBT Bioservices is based in Gaithersburg, Maryland, just outside Washington DC, and has a team of skilled scientific staff with a long track record of scientific and developmental accomplishments in the filovirus field.
Speaking on behalf of the company, Todd Pelham said: "Our antibodies are high quality, highly functional, and each is fully described by a publicly available datasheet which contains blot and gel images of quality control data.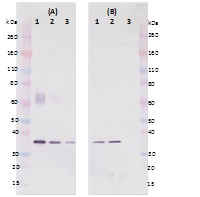 "The antigens we have in-licensed and developed in house have enabled us to create some truly unique reagents.
"We are the only company offering a monoclonal antibody targeting the alpha hemolysin toxin of Staphylococcus aureus, a significant public health threat." (See cat# 0210-005.)
CiteAb now lists IBT Bioservices' antibodies, see here. We are always looking for new companies and academics to share their antibody data with us, so if you have antibodies that are not listed on CiteAb do get in touch with us.
– the CiteAb team.