At CiteAb we work hard to get to know individual antibody suppliers so that you can be sure the data we hold is always up to date and correct. Every now and then we feature individual company highlights here on our blog, allowing you to get to know leading antibody suppliers too.
We have recently been speaking to Aviva Systems Biology, who operate from offices in San Diego, Beijing, and Tiajin.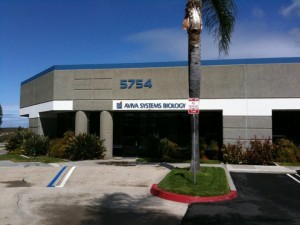 Aviva's objective when founded was to produce an antibody to every human gene. The company initially focused on producing antibodies against transcription factor proteins, and validating them with over forty cell lines and tissues by western blot and immunohistochemistry.
Today the company is a leader of new proteomic discoveries and aims to provide researchers around the world access to one of the largest collections of antibody characterisation data in the industry.
We spoke to Matt Landry, Vice President of Marketing and Sales, who told us: "At Aviva, we manufacture antibodies to over 18,000 human genes, so our coverage is very broad. Our most popular products tend to be antibodies targeting proteins inside of the nucleus.
We prioritise providing all procedures and reagents for product applications. We also focus heavily on providing customer data – our website has well over 1,000 customer reviews. Our strongest differentiation factor is a very large antibody portfolio and applying it specifically to customer's needs.
Sixty five members of staff currently work for Aviva, fifteen in San Diego and fifty in China. All of the company's business outside of China is handled by its San Diego office, while its office in Beijing manages business inside of China. All manufacturing takes place in Aviva's China facilities, with quality control taking place in both its China and San Diego facilities.
Matt added: "Currently, we are promoting a Western Blot Service. This program enables researchers to provide two samples, and Aviva will test them with up to ten antibodies by Western Blot. This enables researchers to gain confidence before purchasing antibodies."
More information can be found about Aviva's new Western Blot Service on the company's website. You can also search all of Aviva's antibodies here on CiteAb.
We are always looking for new companies and academics to share their antibody data with us, so if you have antibodies that are not listed on CiteAb do get in touch.
– Matt and the CiteAb team