In new data we have released today, Sigma Aldrich tops the charts for the most cited research antibody – Monoclonal Anti-β-Actin [AC-15], a mouse monoclonal, has attracted almost 1000 citations in just five years.
Here at CiteAb we produce antibody market datasets based on the analysis of hundreds of thousands of antibody citations to generate revenue, ensuring we're able to keep our main listing free and impartial and ranked only by citations.
This data provides a quantitative, unique and independent view of the antibody market, allowing suppliers to make more informed product development and marketing decisions.

To discuss a quote for the full dataset, please contact Matt.
Today's dataset explores the most popular antibodies used in research over the past year. It shows that the most cited antibodies are dominated by those frequently used as loading controls (e.g. actin and GAPDH), as anti-tag antibodies (e.g. GFP, c-Myc and HA) and as antibodies from cancer, neuroscience and epigenetics research areas.
The dataset also highlights that Sigma Aldrich, along with many other big-name companies such as Abcam, Santa Cruz Biotechnology, Cell Signaling Technology, Millipore and Thermo Scientific supply a large number of the most used antibodies.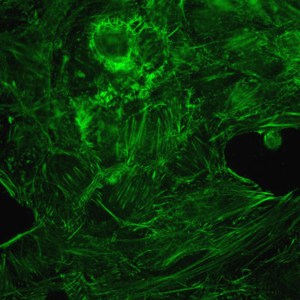 However, many others also play an important role, with Dako providing a highly cited antibody against Glial Fibrillary Acidic Protein (GFAP), small company Aves Labs providing an anti-GFP antibody from chicken with over 100 citations, and an antibody against Myosin with over 100 citations from the Developmental Studies Hybridoma Bank featuring among the most popular antibodies.
Dr Andrew Chalmers, founder of CiteAb, said: "We can't stress enough how important it is for researchers to explore the wide array of antibodies available to them, and to not simply purchase from the company they always use.
"We can see from today's data that often the smaller, lesser known companies are supplying highly effective, well-cited antibodies. While we may say so ourselves, CiteAb is the perfect tool for researchers to explore new options and we encourage them to do so."
The full dataset contains data from the last five years and is based on hundreds of thousands of citations for the 3000 antibodies with over 0.01% of these citations.
This data follows on from our previous market reports on antibody use by country, by applications, by research area, antibody types, and veterinary research antibodies.
Next up in September will be our supplier update – which caused quite a stir last year. Keep an eye out on the blog for more soon!
– Katrina and the CiteAb team