I have recently begun to collect data on antibodies that are raised against mutant proteins, and today I want to share some insights I have into these products.
This is a small segment of the overall antibody market, but these products are used in some really interesting biology.
Mutant specific antibodies are antibodies that are raised specifically against mutated versions of a protein. They are a niche market of antibodies that are essentially against new targets, in the way that a modified protein target is distinct from an unmodified protein target.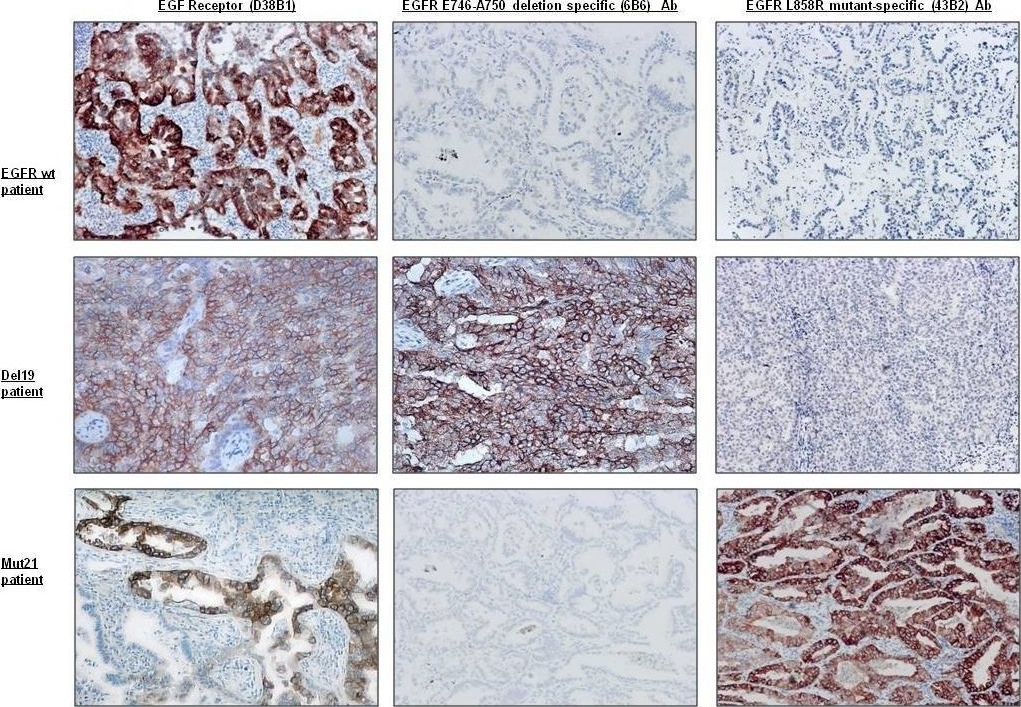 The data I am going to discuss today is our preliminary data for this field – I am continuing to add to it and hope to make this available through our front end search soon, allowing researchers to search for mutant proteins ranked by citations in the way they can for other reagents.
From this preliminary data, I can see that substitution mutations are the most common and cited type, with nearly three-quarters of citations and over 80 per cent of mutant specific antibodies found so far being for substitution mutations.
Based on my data collection to date, the most cited substitution target is human Histone H3.3 Lys27Met. Antibodies against this specific mutation have played a key role in cancer research, more specifically in researching pediatric diffuse intrinsic pontine glioma, which is a very aggressive brainstem tumour.
It has been found that human Histone H3.3 Lys27Met, along with two other substitutions, results in amino acid substitution at or near a lysine residue that is a target of methylation. This leads to a reduction in lysine methylation, and therefore potentially a role in tumorigenesis due to a change in the epigenome.
Another interesting mutation type is a deletion mutation, with nearly a quarter of the total citations for mutant antibodies. My preliminary data shows that the most cited deletion target is human Epidermal growth factor receptor (EGFR) Glu746_Ala750del.
Through my reading on the subject of mutant specific antibodies, I see that recently it has been found that mutations in the tyrosine kinase domain of EGFR are present in a subset of lung adenocarcinomas. Glu746_Ala750 deletion is one or two mutations which accounts for approximately 90 per cent of mutated cases. Immunohistochemical staining with mutant specific antibodies has been found to be an easier and more cost-effective screening method than molecular techniques*.
I have also seen that a number of research papers outline the effects of spike mutation on the transmissibility and pathogenicity of SARS-CoV-2, or Covid-19. This is a really interesting and topical field of research and one I hope to return to and look at in more detail in a future blog.
What is clear is that antibodies against mutant targets have a significant role to play in research, and therefore I am keen to make our data on them available to researchers using CiteAb very soon.
Therefore, if your company makes or supplies mutant antibodies I would love to hear from you. We can ensure that your products are made visible to any researchers looking for mutant antibodies to use in their work.
And for researchers currently unable to find catalogue antibodies for the mutation(s) they are investigating, be sure to check out our list of suppliers that offer custom antibody services!
– Rhys and the CiteAb team
*Citation: Jain D, Iqbal S, Walia R, et al. Evaluation of epidermal growth factor receptor mutations based on mutation specific immunohistochemistry in non-small cell lung cancer: A preliminary study. Indian J Med Res. 2016;143(3):308-314. doi:10.4103/0971-5916.182621