Are you heading to Boston next week for the Protein and Antibody Engineering Summit 2016? You'll be in good company – we've seen tweets from most of the world's leading antibody suppliers who all plan to attend.
While you're at PEGS you'll have the opportunity to immerse yourself in an information-packed week long forum for collaborating and sharing best practices in the areas of protein and antibody engineering, oncology, expression, analytical, immunogenicity, and therapeutics.
But while you're in Boston you should also make time to check out some of the city's most famous sights. We had a chat with Katrina in our team, who is a fan of the city, about what she enjoyed most during her visits to Boston and what she thinks you should make time to see and do.
Walk the Freedom Trail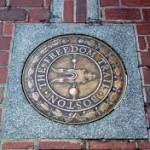 Boston is compact and very walkable, and the 2.5 mile Freedom Trail is the perfect way to do this. The trail takes in 16 of the city's most famous historic sites, and is marked by an easy-to-follow red line on the pavement (sidewalk to Americans!). You can do the trail on your own (but do pick up a map at Boston Common), although it is worth looking online for an audio tour to download, or you can join a scheduled public tour which will give you more insight into the areas you pass.
d
Check out some live music
Boston has a lively night life and some great venues to catch local up and coming bands. There are no shortage of pubs and clubs to check out, but the Plough and Stars has something on every night of the week.
If evening entertainment is a bit much after a full day of PEGS, maybe pop to Tres Gatos for brunch. Part book store, part music shop, part restaurant, you can sit and enjoy some jazz while you eat your Breakfast Bocadillo!
Taste Boston
You can't go to Boston and not try the New England Clam Chowder, a milk or cream based soup that generally contains clams, potatoes, onions, and some form of pork, best served in a bread bowl. Word is that Summer Shack is the place to get the best chowder, and chef-owner Jasper White has even written a book on this all time favourite Boston dish.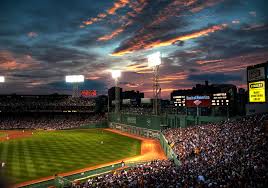 Tour Fenway Park
Whether you're a fan of baseball or not, you'll know of the Boston Red Sox, and their home Fenway Park. Tours take place every day from 9am – 5pm, and you'll be told all about the Red Soxs before visiting Pesky's Pole and sitting atop the world famous Green Monster which stands 37 feet 2 inches high overlooking leftfield.
The Boston Tea Party ships and museum
This museum pitches itself as being of an 'entirely new kind' with its fair share of historical artifacts along with high tech, interactive exhibits. The museum brings to life the fateful night of December 16, 1773 when the Sons of Liberty dumped tea overboard, and should definitely be on any Boston visitors' 'to-see' list.
Are you going to PEGS this year? If so we look forward to seeing your tweets on #PEGS16 and we hope you have a fantastic time both at the conference and exploring the city. Do drop a line below or send us a tweet @CiteAb and let us know which sights you visit!
– Matt and the CiteAb team