Calling all researchers and suppliers – has a paper been published in the last year with a stunning image created by your lab or using a product you supply?
In this years' CiteAb awards we are looking for the very best of 2020's published images for our 'Image of the Year' category. Both the research group responsible for the winning image and the supplier of the reagent used it in will be credited and awarded for this unique category.
Alicia Cooper, CiteAb product manager and organiser of the CiteAb Awards, said: "Our published images award celebrates the value that good quality images can bring to researchers looking for products to use in their work. Having access to excellent images, with information about the application and species used, helps suppliers illustrate to potential customers how products have been used previously. This is one of my favourite categories in the Awards – it's a real treat to see so many fantastic published images."
Our 'Image of the year' award celebrates the immense value of good quality published images, and is now open for nomination. You are encouraged to either self-nominate or to nominate others in this category.
This is the second year in which we have run this exciting category. In 2020 the award for 'Image of the Year' was won by an image from Ali Ektürk's laboratory, featuring a product from Miltenyi Biotec and ChromoTek.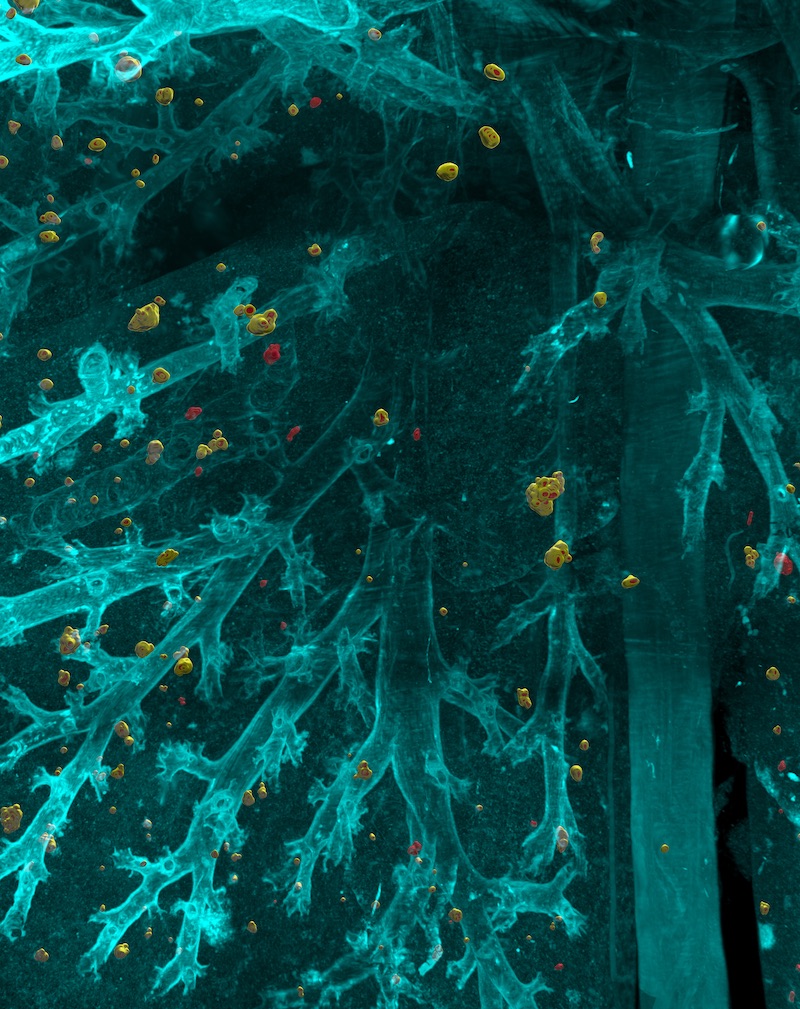 Alicia adds: "Last year's winner of this category in the CiteAb awards was this highly attractive image (pictured) of a mouse lung, taken by Ali Ertürk's laboratory with the research team's newly developed DeepMACT clearing protocol technology, the Ultramicroscope Light Sheet Microscope from Miltenyi Biotec/LaVision Biotec, and nanobodies from ChromoTek. The new technology allowed the research team to detect single cancer cells in whole organs."
Do you have a stunning published image that would be fantastic to feature through CiteAb? Make sure you submit an entry into the CiteAb Awards 2020 'Image of the Year' category today. And while you're at it, take a look at the other categories too! Nominations close at midnight (GMT) on Friday 25th February 2021.
– Katrina and the CiteAb team