Today we're looking at our 2019 'Resarchers' choice' award category in a little more detail – and are introducing winners Advanced Cell Diagnostics, as well as the highly commended Hello Bio.
This award receives nominations from researchers around the world and recognises the reagent supplier that researchers were most impressed with throughout 2018.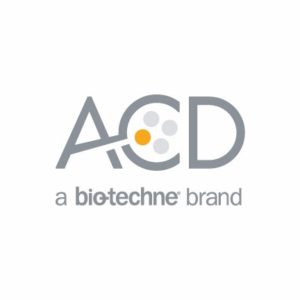 Bio-Techne's Advanced Cell Diagnostics (ACD) brand received the award this year, with excellent product quality, customer service, and innovation for its RNAScope® platform highlighted as reasons by nominating researchers.
One nomination for ACD stated: "ACD's main product, RNAScope, is absolutely unparalleled in the industry at the moment for the visualisation of RNA in tissue and cells." Many of the nominations also highlighted the work of one individual within the ACD team, which demonstrates that customers are getting to know the company well enough to know staff members by name.
In addition to this award, Bio-Techne's R&D Systems brand also received two awards for its leadership in citations. The 'ELISA kit company of the year' award was given for leading the industry in citations for its DuoSet® and Quantikine® ELISA platforms. R&D Systems also won the award for 'Antibody company succeeding in Japan' by leading all suppliers with the largest percentage increase in citations for research carried out in Japan.
Chuck Kummeth, President and CEO of Bio-Techne, commented: "These awards speak to our company's commitment to science and what Bio-Techne and our brands mean to the research community. Our scientific leadership is exemplified through our growth in citations and the CiteAb Awards validate our continued leadership in ELISAs and antibodies. The 'Researchers' choice' award given to our ACD brand shows our team's commitment to enhancing our customers' experience –always putting the researcher first."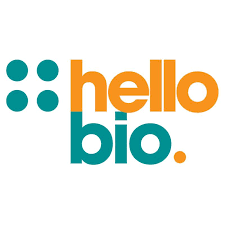 Relative new-comer to the field Hello Bio was highly commended in our 'Researchers' Choice' category. Sam Roome, co-founder and CEO of the company, said: "We are honoured and thrilled that we have been Highly Commended in this year's CiteAb awards. We feel proud that life science researchers from around the
world have recognised us for this award, and also incredibly grateful to all of the researchers out there who took time out of their busy lab lives to nominate us.
"We feel a very close bond to the scientific community, and will continue to strive to support them in all the ways we can – with affordable reagents and biochemicals, travel grants, and resources to help with their personal and professional development."
Dr Andrew Chalmers added: "The 'Researchers' Choice' category is one of our most prestigious awards because it is decided by researchers themselves and really demonstrates which companies are most impressive in terms of customer service and satisfaction with products. A huge congratulations from us all here at CiteAb to BioTechne's ACD and to Hello Bio. Both companies are clearly doing extremely well at pleasing their customers."
You can read more about all of our award categories and 2019 winners here: https://www.citeab.com/awards
– Alicia and the CiteAb team