As we're in the thick of the CiteAb Awards season we thought we'd take some time today to look at our Researchers' Choice category in a little more detail.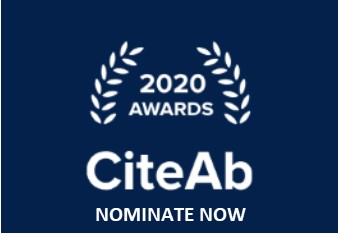 Being named 'Researchers' Choice' really is the crowning glory for any reagent supplier, and past winners have used the accolade to promote their products and add a level of gravitas to their marketing.
But what does it take to be the Researchers' Choice supplier?
This is a nomination category, so while the quantity of nominations for a company is part of the assessment, our judges also look at the quality of these nominations – at what researchers have said about the organisations they're nominating.
And by looking at those details we can see what researchers really value in a reagent supplier. Below are some of the comments we've received in previous years, highlighting the main areas of focus for researchers.
The quality of products is essential
"The products they sell are really good, it clearly has improved detection of mRNA in any kind of tissue in a way that was not possible before."
"Their main product is absolutely unparalleled in the industry at the moment. It has helped a large group of our researchers with their work and even comes up quite frequently now in paper review requests/comments."
"I have been using the products of this company for about three years now. They have very reliable products compared to other companies I have used from."
Customer service is key
"The service is fantastic, for every step there is a person taking care, everybody is absolutely helpful and competent and absolutely fast. I have never had a better service from any other company."
"I met the company's sales accountant at a conference about six months ago, not having used in situ hybridization. She sat me down and explained the technology, provided me with information to read and a phone number to contact her at the company. In further weeks she help with the selection of probes for some key experiments, organised in-house training and was always willing to help even with the most trivial query."
"Customer service is the best of all my suppliers, with the company always doing their absolute best to accommodate all my needs, including issues with budgets."
Validation matters
"They suggested reagents that are tested by other colleagues and are not only tested by the company, so the results are more reliable than those showed by other companies."
"There is a diverse product portfolio supplying top quality biological reagents with excellent validation and all assisted by excellent customer service and technical advice."
Alicia Cooper, Product Manager for CiteAb, is managing the awards this year. She says: "Now is a great time for companies to reach out to their customers and tell them about this award to encourage nominations. If you believe that your customer service, product quality and validation are all excellent, then you could be in with a chance of being crowned 'Researchers' Choice' for 2020!"
You can see all of the CiteAb Awards 2020 categories at https://www.citeab.com/awards/2020
– Katrina and the CiteAb team