Recently we added scientific images to CiteAb, and to celebrate this we created an 'Image of the Year' category in the 2020 CiteAb Awards. 
We had some lovely entries to this category, and our winning entry published in a paper by Ali Ertürk, Chenchen Pan and colleagues, really was something special.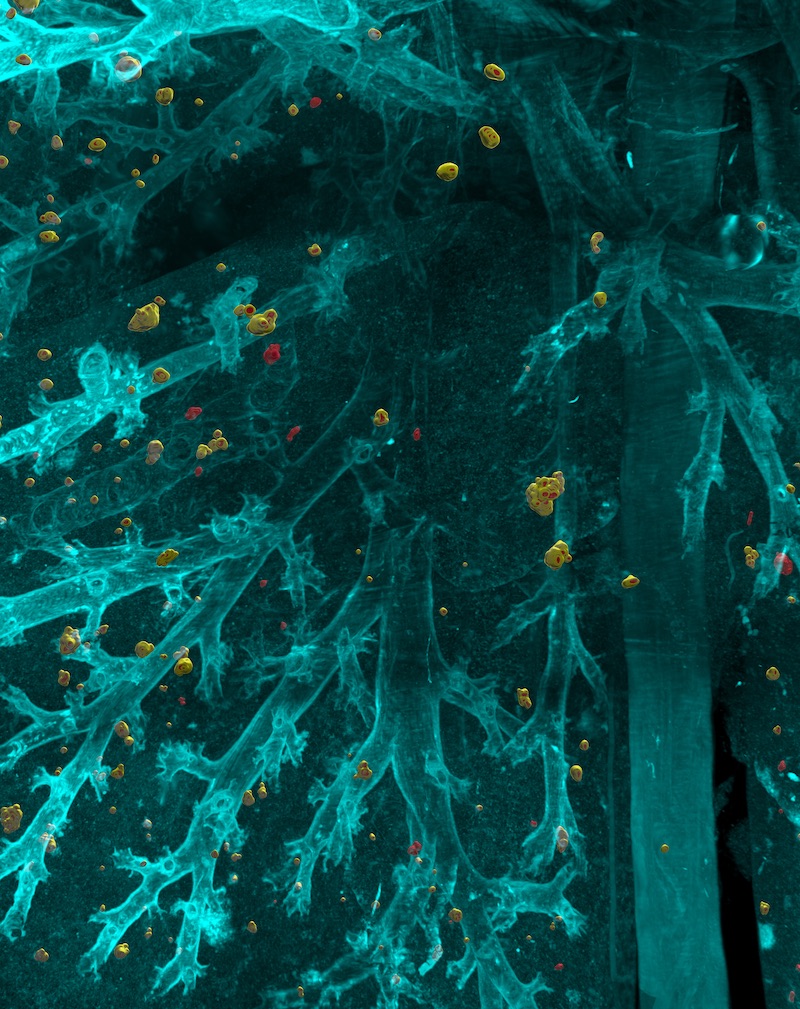 CiteAb product manager Alicia Cooper said: "This highly attractive image is of a mouse lung, and was taken by Ali Ertürk's laboratory, with their newly developed DeepMACT clearing protocol technology, the Ultramicroscope Light Sheet Microscope from Miltenyi Biotec/LaVision Biotec, and nanobodies from ChromoTek. The new technology allows the detection of single cancer cells in whole organs.
"The image uses products from Miltenyi Biotec and ChromoTek, so both companies along with Ali Ertürk's team were our winners for the category." 
As we've been assembling our new image data, our team has been really impressed with the quality and aesthetic beauty of many of the images we've processed. 
In celebration of this, we have decided to share an 'image of the month' through our social media over the next few months, in a bid to share more beautiful research images and to highlight the fantastic life sciences work happening around the world. 
Alicia will be responsible for selecting our image of the month from our image data as she works through it, and will get input and opinions from her colleagues. 
Do you have published images using your company's products? Or are you a researcher with a particularly good published image you'd like to draw to our attention? Please contact Alicia with the details and she'll also be able to tell you more about our published images data. 
– Katrina and the CiteAb team