We're heading out to San Diego this week to join the Society for Neuroscience's annual meeting, and we're really hoping to see a lot of you there.
The event will be the SfN's 46th annual meeting and is the premier venue for neuroscientists to present emerging science, learn from experts, collaborate with peers, explore new tools and technologies, and advance careers – we're really looking forward to it.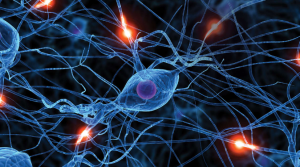 Our Founder, Dr Andrew Chalmers, said: "I'm really looking forward to seeing some of the speakers at SfN this year, but more than anything this is a great opportunity for me to catch up with all of you who use CiteAb data. If you're going, I'd love to hear from you and maybe we could have a chat over a drink – I'd love some first hand feedback and to learn a bit more about your company."
Neuroscience 2016 takes place from November 12th to 16th at the San Diego Convention Centre, attracting more than 30,000 delegates from over 80 countries. You can follow the event on Twitter using the hashtag #SfN16.
Also, don't miss our data outlining the top neuroscience antibody targets. You can still claim your free dataset here: http://blog.citeab.com/top-neuroscience-targets/
If you want to meet Andy for a catchup, introduction or general chat then do get in touch with him, he would be delighted to hear from you.
– Matt and the CiteAb team