Rob Willison joined CiteAb over the summer as our new software developer, working closely with the team at Storm who initially developed our platform and will continue to support it.
Rob is not completely new to CiteAb – he joined us from his degree at the University of Bath, where he did a computer science degree. During his degree Rob focused his final year project on helping us develop our machine learning application capable of recognising institution names in research papers, significantly increasing its accuracy. His project secured him a first class grade and he came to CiteAb already understanding the company really well.
What might a typical morning at work look like for you?
A normal day for me starts at around 7:30am. I have a bowl of cornflakes, a shower, and then I cycle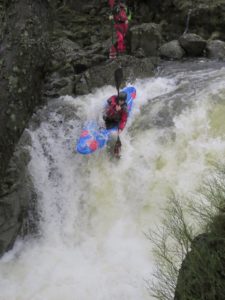 to Temple Meads train station in Bristol to catch a train for the fifteen minute journey into Bath. I spend the journey catching up on any new interesting tech news, and once in Bath I have a short walk through the city to our office. When I get in I check through my emails, dealing with anything urgent, before getting a morning caffeine boost!
What projects are exciting you at the moment?
I am a Software Developer so the majority of my job involves writing code in order to improve the services CiteAb provides. The areas of the system I work on are very diverse, from our public website through to our text mining system used to extract data from publications – so what I work on day to day can be very different.
My typical morning usually starts with reading through and commenting on any new code which has been written by my colleagues Matt or Adam, after which I respond to any of the comments they have made on my code before continuing whatever I was working on the previous day.
Where do you go when hunger strikes?
For lunch I normally go and grab some food from one of the local shops and then join the rest of the CiteAb team in the kitchen waiting for the microwave to become free – in fact we really need another microwave. (Note from management – one microwave coming up!!) After lunch I occasionally go for a walk around Bath's Victoria Park or challenge Matt to a game of table tennis before getting back to work.
And your afternoon work, what have you been focused on recently?
Our office is right in the centre of Bath, meaning we get the joy of some dubious buskers outside the window. Therefore, my afternoon starts with an appropriate playlist to drown their warbling out with! I then check that nothing urgent needs attention before continuing my work focused on improving, developing and adding to the CiteAb technological platform.
How do you like to unwind after a day at CiteAb Towers?
My main passion is whitewater kayaking but unfortunately there is very little whitewater around Bristol so instead I spend a two days a week playing Canoe Polo, which is basically water polo but played in a kayak. I play for Bristol canoe club, its quite a physical sport and anyone interested in seeing how a match works can find games to watch on YouTube. I spend the rest of my free evenings either climbing at a bouldering centre with friends from university, or working on one of my personal programming projects.
Well that's all for now! We're always looking to improve CiteAb for our users, so if you have any suggestions about how the platform works you can contact Rob at any time and he'd be glad to speak to you.
– Katrina and the CiteAb team