Today we are revisiting the CiteAb Awards 2020 and taking a deeper look at the winners of our sought after Researchers' Choice category – Bio-Techne.
This category is one of the most important in our awards, because the winner is directly decided on the nominations of researchers, and without customers who think the world of the products, none of our suppliers in the life sciences would be in business today.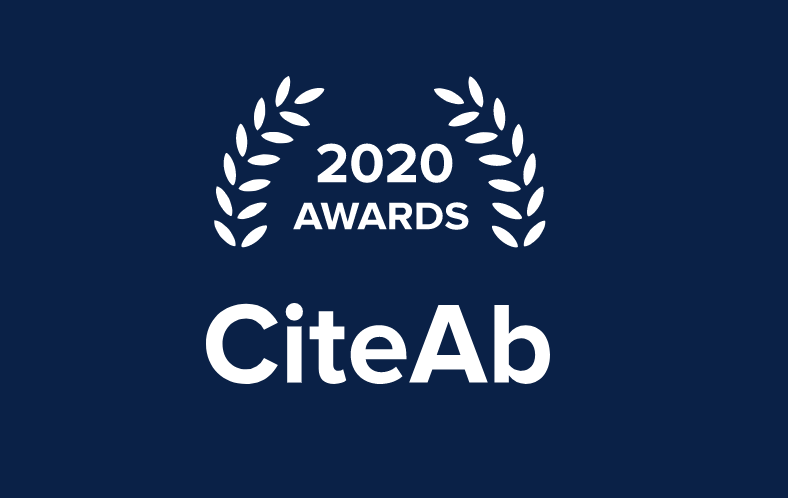 Bio-Techne is made up of a number of brands you will recognise – R&D Systems, Novus Biologicals, Tocris, Protein Simple, Biospacific, Advanced Cell Diagnostics, Exosome Diagnostics, RNA Medical and Boston Biochem.
The company started out in 1976 as R&D Systems, a Minnesota-based biological products company producing hematology controls and calibrators for use in hospitals and clinics. The company quickly expanded and today, operating as a series of brands under Bio-Techne, has offices around the world.
And clearly, size hasn't prevented Bio-Techne from providing the very best service to its customers. The company says it is committed to meeting the needs and expectations of the global life science community, and nominations to our Researchers' Choice category of the awards clearly demonstrate that it is succeeding in that goal.
In particular, nominees outlined the company's excellent quality products – highlighting that they are robust and reliable and that researchers find themselves returning to the company time and again because they know that they will get the quality of products they need for their work.
Other nominations highlighted the support that Bio-Techne offers them in their research. A few nominees mentioned that the company had helped them with study design, or had responded quickly and thoroughly to technical questions. One in particular highlighted that when they'd mistakenly forgotten to order more of a product the company was able to get it to them in a very short period of time, meaning that their research could continue.
It is also worth noting that nominees highlighted how the company supported their teaching as well as their research. The company has sponsored courses and training events, making them available to more people.
Dr Andrew Chalmers, founder of CiteAb, said: "In 2019 we saw Advanced Cell Diagnostics, a part of Bio-Techne, win the Researchers' Choice award last year, and Bio-Techne won in 2018 too – so the company is clearly getting things right when it comes to the quality of its products and its customer service.
"We can't deny that not only were the nominations for Bio-Techne extremely complimentary of the company's core business, the vast majority of them highlighted how the company went above and beyond its day to day offering to ensure its customers had everything they needed to do good research and to teach. This stood out to our judges, and made Bio-Techne a really worthy winner of this award for 2020."
Julia Hatler, Director of Bio-Techne's Antibody Business Unit, said: "Bio-Techne is extremely pleased to win the 2020 Researcher's Choice Award from Citeab, especially after being awarded in 2018 and 2019. This recognition reflects our commitment to our customers being at the centre of everything we do. We support researchers with rigorous testing and deep scientific experience that go into every product we manufacture as well as unparalleled technical consultation."
You can see all of our 2020 CiteAb Award winners on our awards website at https://www.citeab.com/awards/2020
We will be announcing the categories for the 2021 awards this autumn, so keep an eye on our blog for updates. 
– Alicia and the CiteAb team