As a regular to the CiteAb blog you'll be well aware of our mission to improve antibody validation, sharing resources with you regularly.
Today we want to flag that in addition to the 2nd International Antibody Validation Event that we're helping with on 15 & 16 September here in Bath, UK, there is a second antibody event you should take a look at.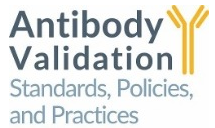 Our founder Dr Andrew Chalmers is going to be heading to the GBSI Antibody Validation event, titled 'Standards, policies and practices', hosted at the Asilomar Conference Grounds in California. The Global Biological Standards Institute (GBSI) is a non-profit dedicated to improving quality andreproducibility of biomedical research, and one such issue is antibody quality.
He said: "As those of you who regularly follow our blog will be aware, I think better antibody validation is crucial for improving experimental reproducibility and reducing wasted time and money in life science research. Its also crucial for us here at CiteAb – the better validated antibodies are that are used in papers the more informative those papers are for our users.
"I was delighted to be invited to the GBSI meeting and honoured to be asked to sit on one of the discussion panels, focused on antibody databases."
This event is being run in conjunction with The Antibody Society and will bring together key players across the industry to share perspectives and contribute to tangible solutions for validating antibodies. Participation is by invite but you can nominate yourself or a colleague to be invited by emailing kpoole@gbsi.org.
A spokesperson for the GBSI told us: "Through this event the GBSI is tackling a major contributor to irreproducibility – the quality of research antibodies. Research antibodies are indispensable biological reagents in basic and translational laboratories as well as clinical settings around the world.

"Research antibodies are used in a wide variety of biomedical applications and assays with global sales of $1.6billion in 2011 and estimated to grow to $2.6 billion by 2019, yet they are a major contributor to the life science research reproducibility crisis. The inability to reproduce biomedical research can often be traced to false-positive or false-negative results produced with antibodies that were not properly validated or used properly for the intended application.
"Through current online discussions and during the interactive workshop, participants will work towards consensus on vvalidation standards for most widely used antibody applications. Additionally, the workshop will include recommendations for antibody producers to improve quality, to drive adoption by the communit, and for the integration of new approaches including sequenced, recombinant antibodies."
In addition, ahead of the event the GBSI is running a survey to garner opinions on antibody validation. Andrew said "I am sure you care and have an opinion about antibody validation, so I urge you to take a look at the survey and give your opinion.
"This is an opportunity for you to provide critical input on the development of antibody validation standards that will be discussed at the meeting. These community consensus standards, once implemented, will drive the quality and reproducibility of biomedical research going forward."
You do not need to register to take part in this survey, simply follow this link and complete the required fields.
To keep up to date with the antibody validation movement make sure you're following CiteAb on Twitter, or join us on Facebook or LinkedIn, and see the hashtags #antibodyvalidation and #AbValidate.
– Matt and the CiteAb team