We have released a new dataset today at part of our Vet Month which highlights the leading research institutions and antibody suppliers in the veterinary research market. It also outlines which countries are seeing growth in this field.
Here at CiteAb we produce antibody market datasets based on the analysis of hundreds of thousands of antibody citations to generate revenue, ensuring we're able to keep our main listing free and impartial and ranked only by citations. This data provides a quantitative, unique and independent view of the antibody market, allowing suppliers to make more informed product development and marketing decisions.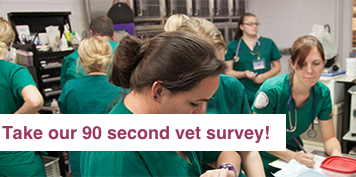 Veterinary research makes up a small section of the overall antibody market – worth 0.5% of total antibody citations. However, our data shows the growth of, and some interesting insights into the sector.
Leading suppliers in the veterinary research sector unsurprisingly include some of the biggest antibody companies – Abcam, Santa Cruz and Cell Signaling all feature high up as you'd expect.
However, it is clear that specialist suppliers that focus on veterinary research can match these big players, with AbD Serotec claiming 12.8% of the market and coming second to only Abcam. Likewise, the VMRD claim 6.41%, and features in the top ten suppliers for veterinary research. Dako which focuses on IHC also does well with 7.7% of the market.
In terms of veterinary antibody use, the leading country markets reflect those for overall antibody use, with the US ahead with 20.66%, and China in the top five with 6.05% of the market and growing rapidly.
However, we also see countries like New Zealand, Belgium and Brazil feature high in our country data for the use of veterinary antibodies, where they don't for overall antibody use.
This could be explained by the high levels of veterinary research being carried out at a small number of institutions in these countries – for example, according to our data the University of Sao Paulo in Brazil is the 8th most active veterinary research institution in the world. Additionally in Brazil, the Universidade Federal de Minas Gerais features in the top twenty veterinary research institutions.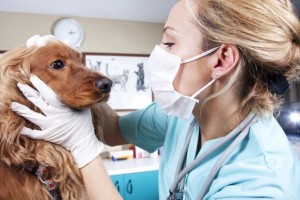 Topping the list of institutions, we no longer see Harvard, Cambridge or Toronto – the institutions that top our dataset for general antibody use. Instead we see Oregon State University, Ohio State University and the University of Massachusetts. We also unsurprisingly see a number of specialist veterinary universities, including the International Livestock Research Institute in Kenya, and the Nanjing Agricultural University in China.
Dr Andrew Chalmers, founder of CiteAb, said: "It is interesting to see that the institutions undertaking the most veterinary research are not always those known for their teaching of veterinary students. We often think of institutions such as the Royal Veterinary College at the University of London, or the Cornell University College of Veterinary Medicine. However from our data we are seeing some of those with less of an established teaching reputation at the top for research outputs."
The types of antibodies used in veterinary research are similar to other areas, with lots of mouse monoclonals and rabbit polyclonals, and we can see an increase in the number of rabbit monoclonals too. The individual antibodies used are from a wide range of over 1000 antibodies, with some of the most popular being VMRD's Prion Protein (conserved epitope QYQRES), Dako's Vimentin and AbD Serotec's Monoclonal Mouse Anti Sheep CD4:Alexa Fluor® 647 Clone 44.38.
If you're interested in receiving the full veterinary research data or our free sample of our data covering the top 5 institutions, antibodies and suppliers in veterinary research, or are interested in exploring any of the other market intelligence data CiteAb has to offer, drop Matt an email on matt@citeab.com and we'll happily chat further about your needs.
– David and the CiteAb team