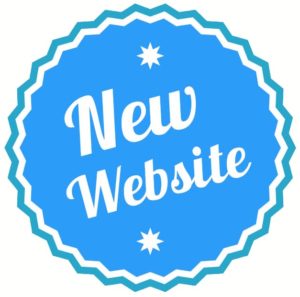 So if you've been using CiteAb this week, you'll have noticed a few changes! We really hope you like our new designs, but do rest assured that our search function remains unchanged, giving unbiased results based only on academic citations.
Today Katrina is going to have a chat with Tom Shenton from Storm Consultancy who designed our new look and feel. Please do have a read through, and give us some feedback on what you think of the new design.
Hi Tom. Can you initially share the brief you were given for updating the CiteAb designs?
"CiteAb's growth over the past few years has seen it extend well beyond its heritage as an antibody search engine – it is now one of the foremost life science data companies in the world. With that in mind the brief was to reflect the current strengths of the company, while not loosing touch with its heritage and its core belief in the need to provide unbiased, citation-based search for researchers.
Can you outline for us how you approached the redesign?
"After sitting down with the CiteAb team and discussing the project brief and what our key goals were, I started by breaking down the CiteAb brand into its core elements. Colour palette, typography, imagery and iconography styles are all key building blocks of the brand, and from looking at these I could see where there may be any design gaps that would effect the functionality or communication in the new site. Once I had a strong understanding of the brand as a whole, I could move on to the wireframes – the website blueprints that really let me flesh out the structure of the site with CiteAb's goals in mind."
Did you find there were any challenges to overcome?
"Redesigning the site was actually a pretty straight forward project, and the brief and goals were clear. My own personal challenge was to keep the site 'honest' to CiteAb's values and not let it evolve into something that looked and felt vastly different – the classic fashion over function dilemma. I often found the urge to make an aspect of the site super trendy, but always prioritised functionality and put myself in the users' shoes, being diligent about not alienating them."
Are there are parts you're particularly proud of?
"Besides achieving a slick and mature new look and feel that still feels 'CiteAb' while moving into a more modern space, I'm particularly proud of the top section of the homepage. I feel that we have created an area that instantly targets researchers with CiteAb's infamous search engine and browse functions, while also supporting businesses looking for citation and data information. All these options and information had to be as lean and efficient as possible to fit at the top of the page and it worked out really well. I'm also proud of the rest of the team here at Storm Consultancy who did a great job on the site's development."
Overall, what do you think this new design says about CiteAb?
"I think it says that CiteAb is keen to do things right, and are serious about what they do. It's so often that businesses in general will leave their online presence out of sorts, purely because the data that is there is doing what it needs to do. The team at CiteAb aren't afraid to look ahead, challenge themselves and make improvements that won't only affect them, but their user base too. A modern business for modern science."
What do you think of our brand new look and feel? We would love to hear your feedback, so please do let us know!
– Katrina and the CiteAb team