We've been thrilled to welcome many new Taiwanese visitors to CiteAb over the past couple of weeks.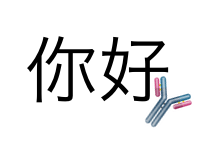 We decided to investigate the dramatic influx of traffic and found that there has been a significant increase in focus on biotechnology research in the country over the last couple of weeks.
At the beginning of the year President Ma made an announcement that was widely covered by the Taiwanese press that pushed for increased development of five flagship biotechnology companies.
The President said that this move would become a critical turning point for Taiwanese economic growth. Over the last year the five international medical service centres have been developed in the country and are seen as a stepping stone to obtaining a greater share of the international biotechnology market.
To support growth in biotechnology the government of Taiwan is encouraging research and development in the sector and is investing in funding and training.
While we here at CiteAb can't say for sure that these moves made by the Taiwanese government are responsible for the increase in traffic we've seen to our site, we did feel that this news is extremely interesting. We hope you agree with us – we'll all be looking eastwards with anticipation of further growth in this area.
– Matt and the CiteAb team