At CiteAb we work hard to get to know individual antibody suppliers so that you can be sure the data we hold is always up to date and correct. Every now and then we feature individual company highlights here on our blog, allowing you to get to know leading antibody suppliers too.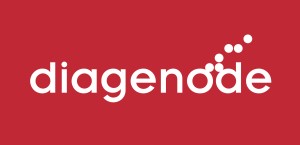 We have recently added 300 Diagenode antibodies to CiteAb. The Belgium-headquartered company aims to be a leader in the field of epigenetics, providing full solutions for chromatin immunoprecipitation and DNA methylation research.
Diagenode was set up in 2004 by Didier Allaer, with the aim of providing epigenetics expertise and solutions to the research community.
We spoke to Raphael Werding, Senior Product Manager, who told us all about what makes Diagenode different.
"We classify our antibodies based on their level of validation, so we meet every different researchers' needs. Our three classes include pioneer antibodies (those confirmed against their targets with no additional data), classic antibodies (those that have been validated by ChiP and ELISA and often by one or two other validations), and premium antibodies (those validated by six different methods)."
From Diagenode's founding in 2003 as a local biotechnology startup, the company has expanded rapidly. Diagenode opened its US branch in Denville in 2006 and developed a global distribution and partnering network including relationships in Japan and other Asia-Pacific countries. The company plans to extensively develop its range of innovative products in both epigenetics and infectious diseases markets.
Raphael is keen to highlight a new Diagenode antibody: "The new antibody we have is a unique monoclonal antibody for CRISPR/Cas9, which can be used to validate or monitor CRISPR experiments using Western Blot, IF, IH, ChIP, and other methods." You can find CRISPR/Cas9 on CiteAb.
CiteAb now lists all of Diagenode's antibodies. We are always looking for new companies and academics to share their antibody data with us, so if you have antibodies that are not listed on CiteAb do get in touch.

– Matt and the CiteAb team