CiteAb has been featured in a book aimed at identifying the best research tools for biomolecular scientists.
We've been speaking to Gavin Allsop who works for antibody manufacturer Badrilla, and was responsible for sourcing contributors for the book's individual chapters during his time at the University of Leeds.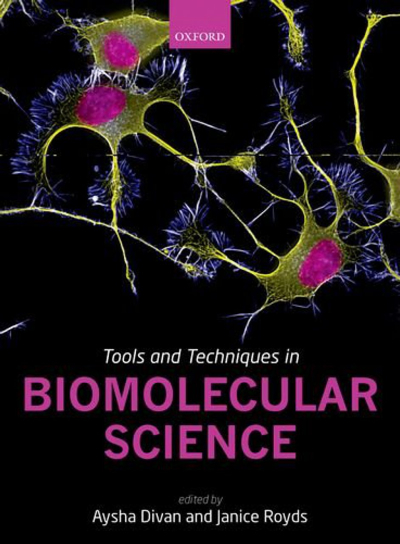 Gavin, tell us a little about the book?
'Tools and Techniques in Biomolecular Science' is aimed at clarifying core techniques for both early career and more established researchers. It is divided into four sections – each chapter focuses on the theoretical principles of a given technology, and its applications and limitations, before using examples to illustrate the nature of the data a particular technique generates.
Where does CiteAb come into the book?
In a section about working with proteins there is a chapter on antibodies, and the book advises researchers to use antibody search engines to access unbiased information about the antibodies available to them. CiteAb is suggested as a search engine to use.
What do you personally like about CiteAb?
I like that CiteAb places an emphasis on an antibody's publication record which helps the site stand out over more commercial searches. I also feel that CiteAb allows researchers to find not only the best product, but the one that every other researcher in their field is using.
What was the most exciting tool you came across when researching the book?
This is a difficult question! There were many very innovative tools and techniques, but maybe the one to mention here is the one I didn't find. When sourcing contributors for the book I realised how useful a comprehensive international expert database would be and would love to see that built in the future.
Tell us a bit more about Badrilla
Badrilla was started by John Colyer, who is a professor of biotechnology at the University of Leeds and has founded a number of companies. Established in 2003, Badrilla maintains a close connection with the cardiovascular sector to which John's research contributes. "As well as carefully developing antibodies to new and interesting targets, we also source excellent antibodies from academic leaders and re-validate in assays of relevance to our customers. Innovation is important to us, we're developing new technologies and continually adding to our portfolio.
Gavin has kindly given us a copy of 'Tools and Techniques in Biomolecular Science' which we're going to give away to one lucky blog reader. If you'd like to get your hands on it, complete the sentence "I love antibodies because…" stick it in an email and send it over to matt@citeab.com. We'll then choose our favourite answer.