At CiteAb we work hard to get to know individual antibody suppliers so that you can be sure the data we hold is always up-to-date and correct. Every now and then we feature individual company highlights here on our blog, allowing you to get to know leading antibody suppliers too.
We recently spoke to Bio-Rad AbD Serotec about both their custom antibody services and their new application resource pages, and thought that our readers would like to hear more about these.
B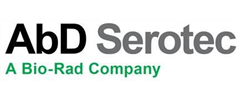 io-Rad AbD Serotec has been producing and supplying antibodies, kits and accessories to scientific researchers for over 35 years. The company are also experts in recombinant monoclonal antibody generation using antibody library and phage display technology (HuCAL®), along with traditional monoclonal and polyclonal services, enabling them to provide antibodies tailored to researchers' needs. It all comes with comprehensive application support, including detailed information on how to best control experiments, easy to follow protocols and plenty of hands-on advice.
It's the company's tips-and-tricks articles which have proven especially popular with researchers, and we thought we'd share some of these with you.
You can access the full list of application resources here, but a few of our favourites include:
We also think you might be interested in Bio-Rad AbD Serotec's webinar library, which allows you to gain insight into many topics, ranging from using recombinant antibodies to those focused on applications, and recent discoveries in veterinary research.
You can explore Bio-Rad AbD Serotec's antibody portfolio on CiteAb here.
We are always looking for new companies and academics to share their antibody data with us, and to feature on our blog, so if you have antibodies that are not listed on CiteAb please do get in touch.
– Katrina and the CiteAb team
Note: HuCAL® is a registered trademark of MorphoSys AG