Today we are taking a look at our antibody data to better understand how antibodies are used in cancer research, with a focus on geographical research hotspots.
Our antibody data can be analysed by a number of different filters, from the specific research field in which an antibody was used, the countries or even the institutions using the most antibodies for specific purposes, and through looking at our data over a number of years we can see how trends for reagent use change over time. This helps suppliers' business intelligence when thinking about how to target the marketing of their products.
This week, CiteAb product developer Rhys Williams has been analysing nearly 300,000 citations for antibodies used specifically in cancer research between 2010 and 2019, and has been looking at the ways in which these products are used around the world.
He said: "We have already reported on a number of occasions that Asian countries have been increasing the amount of life science research they do, with new hotspots for lifescience research popping up across the continent.
"This is no different in the field of cancer research – again we see that Asian institutions are growing their cancer research efforts, with more antibodies being used for cancer research year on year."
While it isn't surprising that Asian institutions are key players in the global cancer research field, for the first time in 2019 our data shows that over half of all cancer research took place in Asia.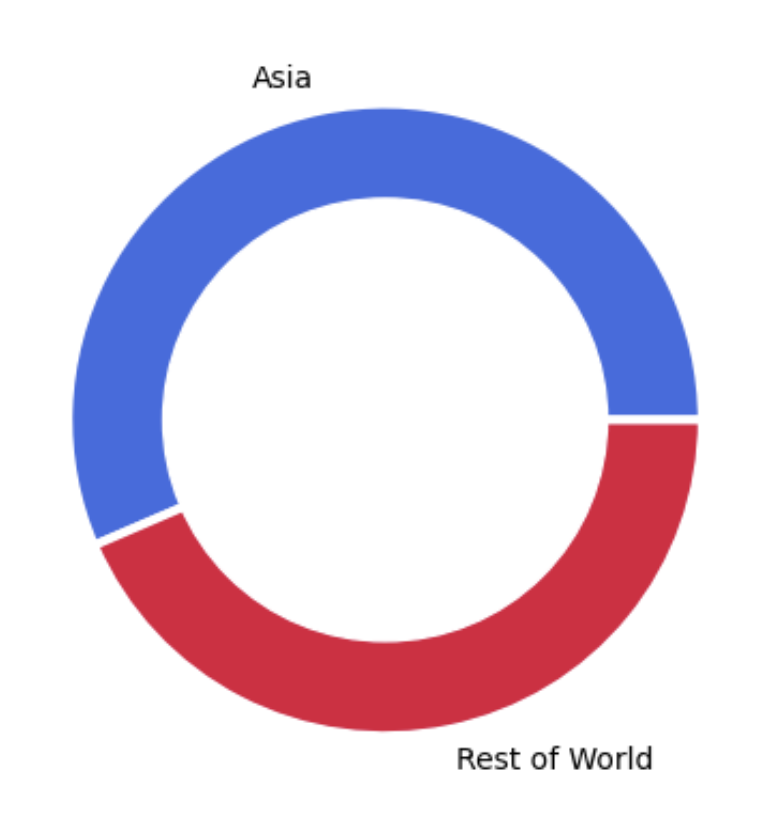 From CiteAb data we're also able to see how cancer research is being carried out in different parts of the world. Rhys adds: "Our market analysis shows us that monoclonal antibody use is increasing around the world, with a steady move to increased use of rabbit monoclonals. However, within the cancer research field Asia is significantly ahead of the rest of the world in making the switch from mouse to rabbit monoclonals."
We can also see that the antibody targets for cancer research show some differences between Asian institutions and the rest of the world. Rhys took the top ten globally cited protein targets in cancer research between 2017 and 2019 to give him a snapshot of some of the most important targets in this market, and the results showed some interesting differences.
He comments: "Certain targets rank very differently in the Asian market than they do in the rest of the world. For example, Human Phosphatidylinositol 3-kinase regulatory subunit alpha (UniProt P27986) ranks as the 38th in Asia but 308th elsewhere. Mouse Receptor-type tyrosine-protein phosphatase C (UniProt P06800) ranks 153rd in Asia but 17th in the rest of the world.
"These examples highlight just some of the differences between the two markets and so illustrate the importance for suppliers to cater for regional and country specific needs when thinking about their catalogues and target pipeline development.
"This might take the form of adapting their offering to match the antibodies favoured in a particular market, or when planning for the future they might want to study global trends towards certain products to ensure their future catalogues are appropriate."
Today we are making the top 100 antibody targets in cancer research for the past three years, with their rank in Asia compared to the rest of the world, available for you to download. Sign up below to receive a free copy to your inbox today.
And if you'd like to discuss any aspect of this data in greater detail please don't hesitate to contact Rhys today on rhys@citeab.co.uk.
– Katrina and the CiteAb team
Sign up for data
Something seems to have gone wrong while loading the form.
Drop us a message and we can send you the data directly.
Contact