In new data we're releasing today, it can be seen that the lead continent for the amount of life science research using antibodies has recently changed, with Asia surpassing North America for the first time.
CiteAb product manager, Rhys Williams, looks at this data in a little more depth for us.
"While the USA remains the country with the greatest market share of antibody citations, with China in second place, for the first time the continent of Asia collectively surpasses that of North America. Many Asian countries are now performing extremely well, better than Canada for example, and this is important insight for suppliers looking to decide where to place their marketing and sales efforts.
"This analysis today has been done from our team looking at nearly three quarters of a million citations for 120 countries between 2010 and 2017.
"Asia now claims a total of nearly 40 per cent of the global market share, whereas North America has just over a third of the global market.
"From our data, China is still the life science powerhouse of Asia, not least because of its immense size. However, we're seeing other countries become extremely active, and today I'm going to take a closer look at some of these.
"There are now four Asian countries appearing in the global top ten, countries that suppliers would be lax to ignore when planning their marketing and sales strategies for 2019.
The Republic of Korea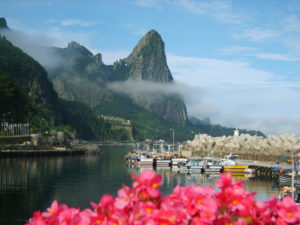 "Of these four, one of the most interesting is the Republic of Korea, which stands out for having nearly tripled its market share over the last eight years, making it now the sixth largest research antibody market in the world.
"While the year on year increases aren't on the scale we're seeing in China, in such a competitive market it is still highly significant and indicates that a great deal of investment in life science research is being made within the country.
"Its also worth noting that this story isn't limited to research antibodies – our data for kits and assays shows a similar trend, with the Republic of Korea increasing its use of these products significantly over the last five years also. It is, in fact, now the fourth largest ELISA kit purchaser in the world.
"And our biochemicals data also places the Republic of Korea in fifth place globally for sales, having again seen a stable increase over the last eight years."
Which companies are coming out on top?
"With the Republic of Korea emerging as another fast-growing Asian market for suppliers to focus their marketing and sales, I thought it would be interesting to highlight which companies are already performing really well here.
"The top five suppliers in the country hold over 80 per cent of the market share, with Cell Signaling Technology in number one position, with nearly a third of the market following year on year growth since 2012. Also performing well in the top five are Abcam, however they are not showing the growth seen by Cell Signaling Technology.
"Outside of the top five we see BioLegend, coming seventh for market share, and Jackson ImmunoResearch in ninth position. Both are performing well having both nearly tripled and doubled their market shares respectively over the last six years.
"It is worth noting that Cell Signaling Technology is the only company in the top five that is showing an increasing market share trend – therefore the Republic of Korea represents a significant opportunity for all companies to capitalise on the growing research antibody use in Asia, and for those other suppliers in the top five to up their game and really maximise this market.
Changing global antibody markets
"We continue to keep a close eye on global market forces across the life science sectors using the products CiteAb collects citations for. If you're interested in learning more about our citations and our data insights, please contact me and I can discuss your company's needs with you."
Today we're giving away the data for the top five companies supplying research antibodies in Korea. If you'd like to receive a free copy, sign up below and the data will be sent direct to your inbox.
– Rebecca and the CiteAb team