We recently announced that our team here at CiteAb has expanded our platform to cover multiple reagent types, and today we're taking a first look at some of our new data.
The inhibitors and activators used by life scientists to investigate cellular processes are collectively termed as 'chemical probes'. They provide vital tools for researchers and are often used in the same set of experiments as antibodies, so we are particularly interested to compare the markets for each.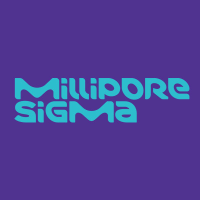 CiteAb founder Dr Chalmers said: "Our team has used the same methodology to develop this data set as it does for our antibody data. We have been busy collecting citations for individual chemical probes from scientific literature. We then analyse this new data in order to give a fantastic overview of the global chemical probe market."
The results of this analysis show that there are some interesting similarities to the antibody market – and some noteable differences too.
Where we see companies like Abcam, Cell Signalling and Santa Cruz coming out as the top suppliers in the antibody market, the leading company in the chemical probes market is MilliporeSigma.
Dr Chalmers adds: "MilliporeSigma is really cracking the chemical probe market – when you combine the citations for products sold under Millipore and SigmaAldrich, the company claims an impressive two thirds of the available market."

Another fore-runner in the chemical probe market is Tocris, now part of Bio-Techne. The company specialises in providing inhibitors and activators, so has not shown up in our previous antibody-focused market reports, but demonstrates that having a focused catalogue can result in success.
However, we also see some similarities to the antibody market. For example, we can see a significant increase in the use of chemical probes across China, with citations showing a three-fold increase over the past five years. This reflects the trend we've reported in the past for growth of the antibody market in China, and likely illustrates the growth of life science research as a discipline in the country.
Another similarity to the antibody market is that a number of middle ranked suppliers are succeeding and showing a rapid gain in market share, while others are showing a  flat or falling share. We will return to highlight these companies in future blog posts so please do sign up below to our newsletter if you want to stay informed.
– Rhys and the CiteAb team