In December we blogged about the rapid growth we had seen in antibody use in Korea's research institutions. Today we're going to take a deeper look at our data to explore how suppliers can make the most of a growth market like Korea.
To produce today's data our product manager Rhys Williams has analysed tens of thousands of citations for antibody use in the Republic of Korea between 2012 and 2017. We've caught up with Rhys to discuss his findings:
Rhys, when looking at a new growth market, what factors should suppliers be focusing on?
"Our data gives a range of insights which can be useful in planning the marketing of products in new countries. Suppliers would benefit from citations sorted by institution, which will highlight exactly where in a country marketing spend will be most beneficial. They should also look at citations by the way researchers are using products – which applications and in which research fields?"
So to start, using your data for the Republic of Korea as an example, can we see which applications most antibodies are being used for in this area?
"Absolutely – with over two thirds of the citations, the most common application is Western blotting. Immunohistochemistry comes next, so companies looking to make inroads to the Korean market should have strong portfolios in antibodies for these applications, and should have clear validation for them to have a good chance of succeeding in the market."
How about the research fields in which products are most used in Korea?
"Our data does show how researchers use antibodies – we can see that cancer research is the field boasting the most research antibody citations for the Republic of Korea, with nearly a quarter of all citations.
"Other significant research fields are cell biology and biochemistry, each claiming around 15 per cent of the citation share.
"Whilst not essential, for the best chance of succeeding in the Republic of Korea this data suggests that suppliers should accommodate for cancer research related antibodies in their catalogues. We're going to do a follow up on targets for cancer research in another blog soon, but a few examples suppliers might consider include antibodies against kinases, Actin, and caspases."
Finally, from this data, which institutions would suppliers do well to focus on?
"This is probably one of the most exciting ways to analyse this data – by analysing exactly where research is taking place suppliers can target their marketing spend extremely well.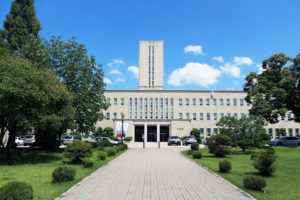 "When we look at citations for antibody use in Korea, four of the top five institutions with the most citations are located in the capital city, Seoul. Product marketing and sales teams looking to break into this market might want to look at attending conferences and events based in Seoul, and at direct marketing activity to the capital's leading research institutions, such as Seoul National University which claims 15 per cent of the total citation share.
"Outside Seoul we see Pusan National University as the next largest user of research antibodies – claiming six per cent of the total national citations."
Today we are giving away the top 20 most cited institutions in the Republic of Korea – sign up below to receive your free data. If you'd like to explore our full data sets for Korea or other countries please contact Rhys who will be happy to help you.
– Rebecca and the CiteAb team
Sign up for data
Something seems to have gone wrong while loading the form.
Drop us a message and we can send you the data directly.
Contact