Every sector has its champions – those individuals who, over the course of their careers, make an outstanding contribution and shape the future of the industry.
Here at CiteAb we're keen to recognise and promote individuals who have made a significant contribution to the research antibody industry over a sustained period of time with a Lifetime Achievement Award.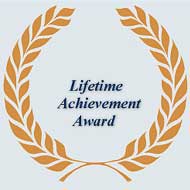 Do you know someone who has an established history of distinguished service, and has made a lasting contribution to research antibody industry practice? Ideally they will also have exhibited leadership and provided inspiration to others in the sector, and will have positively influenced the research antibody industry at an international level.
This is your chance to nominate them for a Lifetime Achievement Award, and to ensure their dedication is recognised across the sector.
When you make your nomination, please do give us as much information as possible about the nominee. Our judges will be using this to make their decision, so do outline their key successes and how they have influenced you and others.
To find out more about this category and to make your nomination, click here.
To learn more about CiteAb Antibody Awards, click here.
Categories close to nominations at  23:59 (GMT) on Friday 22nd January.
– Katrina and the CiteAb team