This week our team has launched a brand new CiteAb service, a free-to-use biochemical search which uses our established unbiased system of ranking results by academic citations.
CiteAb founder Dr Andrew Chalmers said: "Over the last few years we've been growing CiteAb from its early days as an antibody search engine into a high quality life science data provider with data on multiple reagent types.
"We've recently announced that we now offer data on a variety of reagents. From ELISA widgets to chemical probes data, lipids data and instruments data, our team is always working to provide and ever increasing picture of the global life science market."
Our new biochemical search covers a broad range of reagents, from small molecules to lipids, – including activators, inhibitors and dyes.
Product manager Rebecca Sadler said: "There is a huge range of reagents now available to be searched through CiteAb. We currently list 170,000+ products from 51 biochemical suppliers, and have over 100,000 high quality citations. Our team will continue to grow this, but it is already an extremely useful resource for the life science research community."
We're really interested in your feedback on how we're developing CiteAb. We have plans to begin work on collecting citations for peptides and cell lines in the near future, but would love to know of anything else you think would be useful or of interest. If you have an idea, do get in touch with Rebecca on rebecca@citeab.co.uk.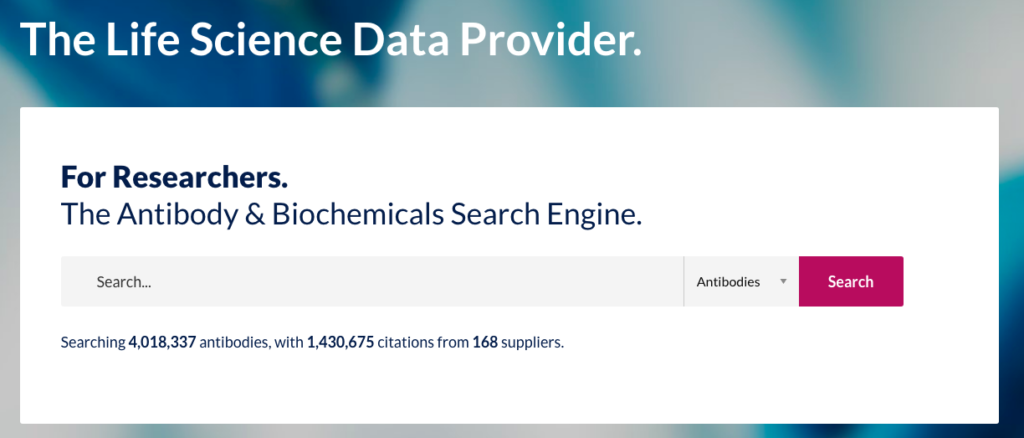 – Rebecca and the CiteAb team